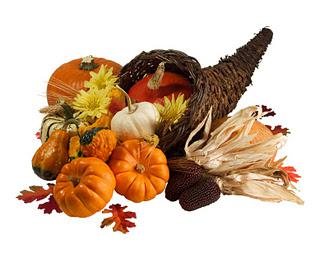 Thanksgiving has come and gone once again.  Many of us have stuffed our faces with glorious foods and enjoyed the dear company of family and friends.  Many have traveled over the river and through the woods to share in this tradition.  Today, I just wanted to stop by with a little note as not to let the holiday go by without a word on my blog.
I am thankful for numerous things at this season....love of God, the family I am blessed with (an amazing husband, two wonderful children, a sweet daughter-in-law, my mother and my grandmother who turned 96 yesterday!), precious friends who are always there with a word of comfort & encouragement, all my needs are always met and many of my mere wants.
It may sound cliche but I challenge myself and anyone who may happen to read this to seriously make the effort to carry thankfulness in your heart all year long, not only at the holidays, and to share it with those around you even when it seems like no one cares.