A Touch of Magic
The VCR Team got together today and used a little bit of imagination to create a fabulous , magical look.
The Country Rose, Myself and our beautiful model , Tiger Lily, (Who is always helping us behind the scenes of the blog!) designed this look , exploring a 'hippy' style look.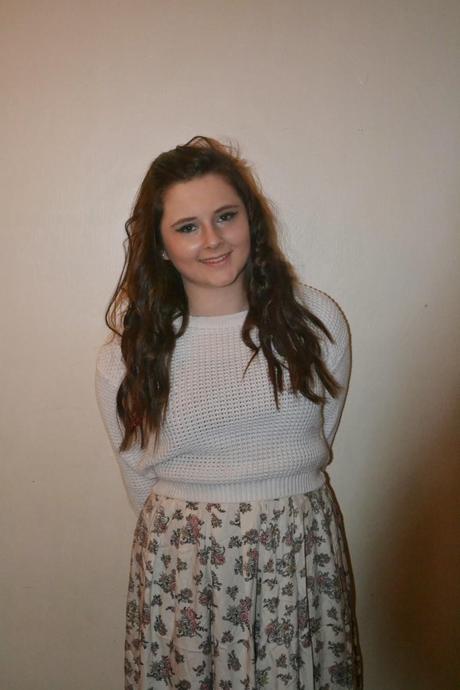 This Glorious ,vintage rose petal and ribbon detailed patterned skirt, with a lovely waist line, structured pleats and its lovely length. It is the highlight of the outfit for me, and adds the true touch of genuine vintage.
We used detailed eye makeup, highlighting key areas of the eye, and a simple 'line and flick' of eyeliner. We used forest green eye shadow as our main source of color to the eyes .
We attempted to curl the hair into natural waves. The Relaxed curls creates the free vibe we where aiming for.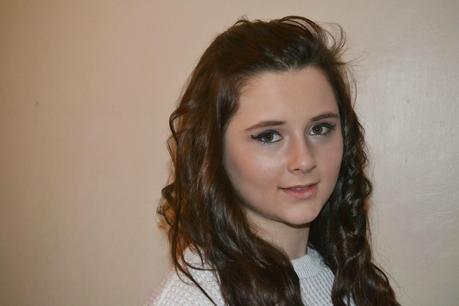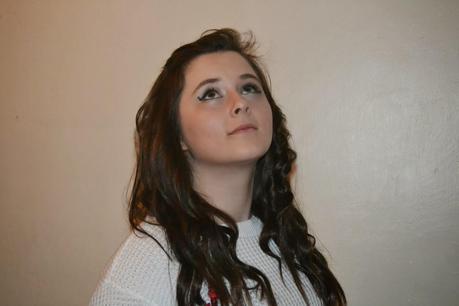 We paired the skirt with a simple white knitted jumper.
As a cute little extra touch we added a gold butterfly ring.
The skirt is a truly great fabric it is flexible and it flows. It is one of those skirts that you can do a magical princess twirl in!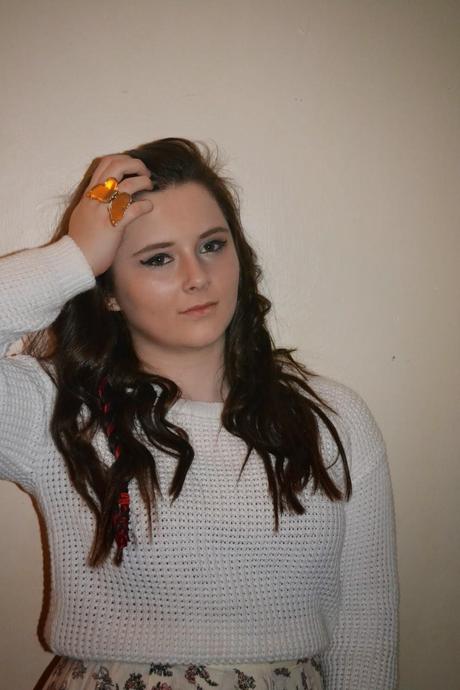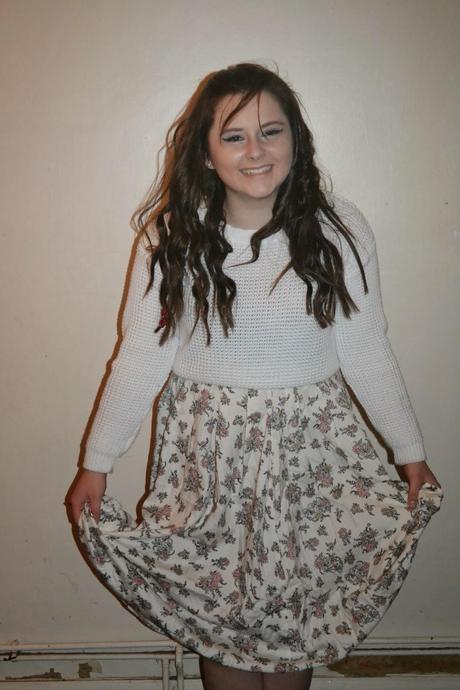 Well all that is left to say is Thank you so much to Tiger Lily, She truly is stunning!! I hope You have enjoyed this little surprise , out of the blue article!
I hope you feel inspired to experiment with some vintage looks yourself! If you do and would like to share it with us, post it on our Facebook page: Click HERE
To tell you the truth this article was unplanned and last minute! But when the idea strikes you must carry it through!! 
This was a little experiment we tried out, in preparation for our big summer shoot we are planning!! So i guess you got a sneak preview!!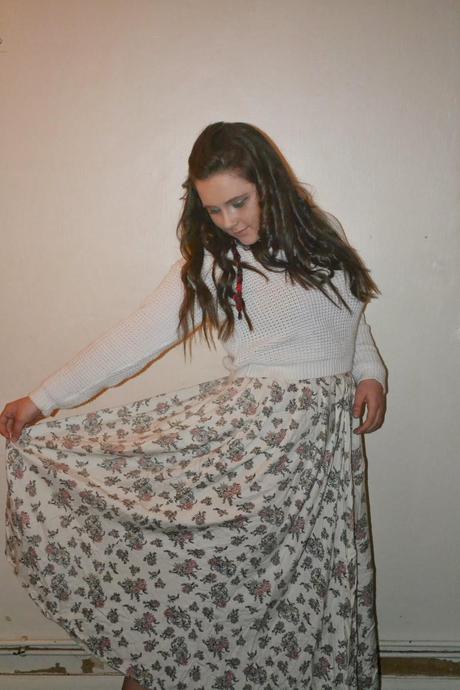 Thank you for reading! I hope you enjoyed it! Lots of Love to all, Buttercup x