Well, Two months go off without a new post in my blog! I really should not blame this on any one or any thing! It has been my fault. I should have found time to write posts but I didn't do that! And here I come back with a "Self-Boasting" post!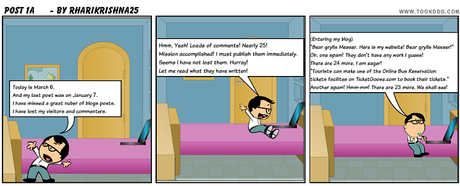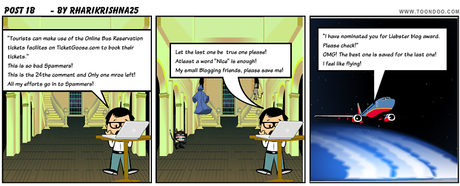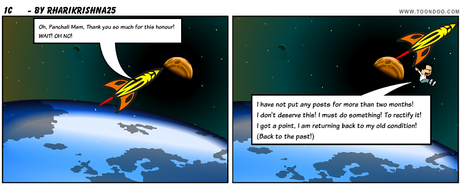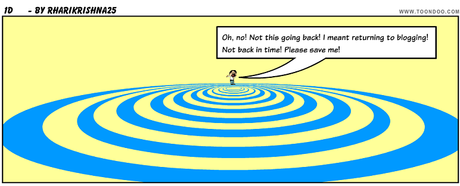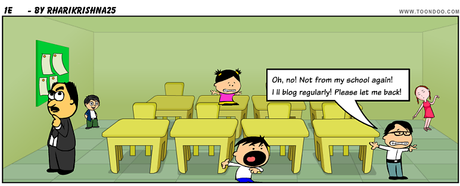 These are the questions from Panchali Bolchi mam! 
Are you a morning person or night owl?
 Morning person!

What is your favorite genre of music?
 Rap and Melody!

What is your favorite hobby?
 Novels and Sleeping! (Isn't that a pastime?)

Do you own any pets? If so, what kinds?
 My family has a pet! It's me :P

How do you motivate yourself to exercise?
 I don't motivate and I so I don't exercise :P
If you could move to any other city in the world, where would it be?
 Chennai and Chennai only!

Something you learned recently...
 Never lose your self-esteem!

What is your favorite season of the year?
 Winter!

What was your favorite childhood toy..?
 I don't remember any toys mam :D
Why did you start a blog?
 To put forth my opinions!

Which electronic device you cannot live without...?
 Cell phone (that's obvious I guess)
I have come back to the present after this questionnaire I guess! :P And other rule is to nominate some fellow bloggers! Here is the most difficult part! I am neither a great blogger nor a regular one to nominate! So I am leaving that part alone! I thanks Panchali mam a lot for this memorable award!