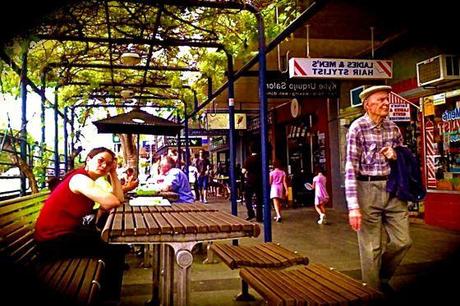 I'm in the village. For the internet – which works as shit or it's just my Mac who's internet greedy and doesn't work like shit. Smell of cheap fries and hot mayo from 'Fat Fish'. I'm feeling hungry and cheese off at the same time.
There are just too many thoughts in my head, jumping at each other's throat. Or tail. Each possibility brings along an impossibility.
I'm a fantasist but that's just a too complicated thing to say about myself. Cannot spell it out in the 'About' section. Or anywhere else, as a matter of fact.I'm afraid of death because I'm still young.Lying always set me free.