I bought the Atsu Atsu Ramen deal last April at Multiply Discounted Deals: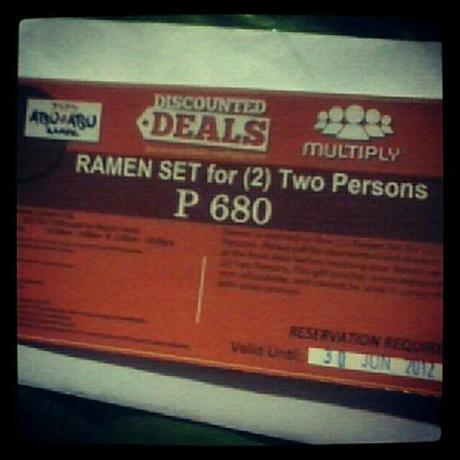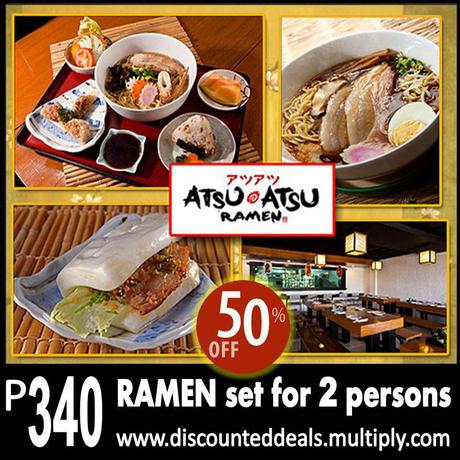 For only P340 you'll get the following: 


a. Tokyo Ramen (Shoyu-Based Soup): choice of Pork or Seafood 

b. 4 pieces of Steamed Gyoza

c. 1 order of Tonkatsu

d. 2 Servings of Mini Salad (Green Salad with Japanese Dressing)




e. 2 Bowls of Garlic Rice




f. Coffee Jelly Desserts

g. 2 Glasses of Iced Tea


Due to our busy schedule we only got to try it last week. (It was raining, obviously. Perfect weather for eating ramen. :))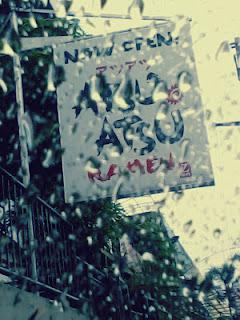 Here's the interior: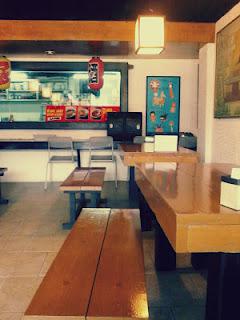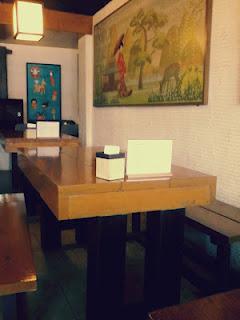 They first served us our ramen, we ordered "Tokyo", their best seller. They divided it already into 2 separate bowls.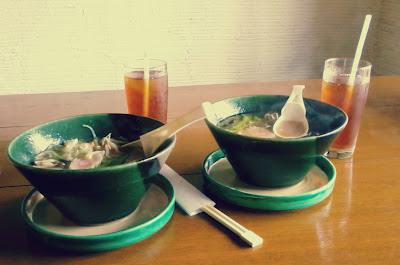 Here's mine. I think it was my first time to try ramen, and I liked it. Didn't get to finish it tho. :(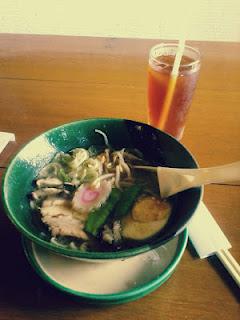 Then they served the salad, tonkatsu..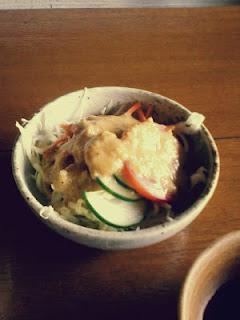 garlic rice, gyoza..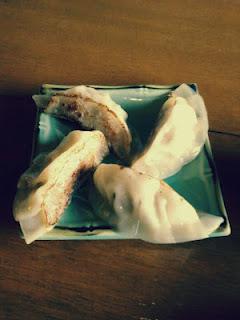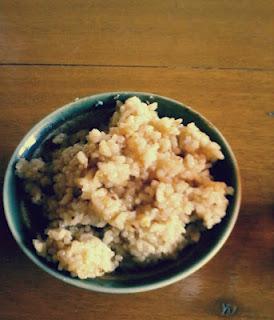 and coffee jelly for dessert. :)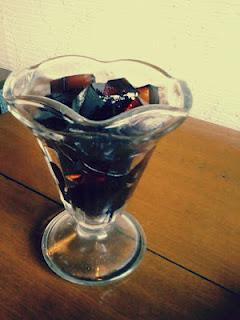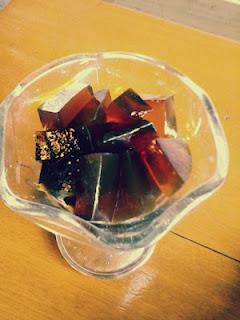 Super sulit but unfortunately, we didn't get to finish everything. :( I think the ramen made us really really full. We had a lot of left overs, sayang. :( But overall, it was a fun experience. Now I'm looking forward to more food deals to try out! :)