Today, I'd like to talk to you about the power of baking.
I know, it may seem an odd topic for the day, but if you question it, I'd argue you need it even more than you realize more than anyone. "It" in this case being the eternal gift that is, "The Great British Bake Off."
Or, as Netflix/PBS have decided to call it "The Great British Baking Show." Why? I have no idea. I find the two titles far more confusing than I can imagine anyone would find the original title. But I digress...
Whatever you call it, this show is one of the few reality shows (outside of HGTV) I watch (possibly the only if "Dancing with the Stars" doesn't figure its stuff out) religiously.
If you're unfamiliar, words cannot describe how excited I am to introduce you...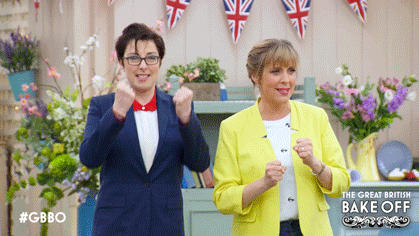 I know, you're wondering how anyone could be so invested in an amateur baking competition (in a tent) where the prize is a cake stand.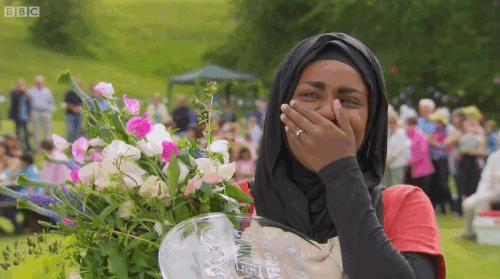 Yes, in a tent...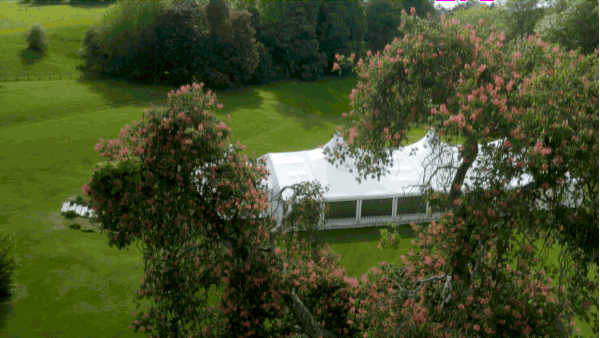 Trust me on this one. It's not what you're expecting. You'll learn more things about baking than you thought possible. You'll cry over cakes, bawl over biscuits, and beam over bread. That is the power of the bake...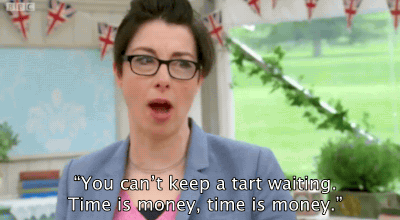 The good news is, it's not difficult to join this decade-long party. Most of the series is on Netflix or your local PBS network, or if you want to jump directly on to the bandwagon (we have cake!) the current season is airing on Netflix.
Yes, airing. One episode per week, to remind us all the joy of anticipation.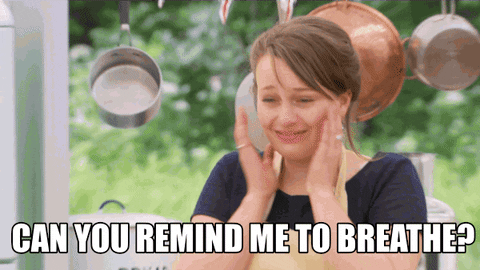 Of course, I would highly recommend starting at the top. Why? Because, in the beginning, there was Mary Berry...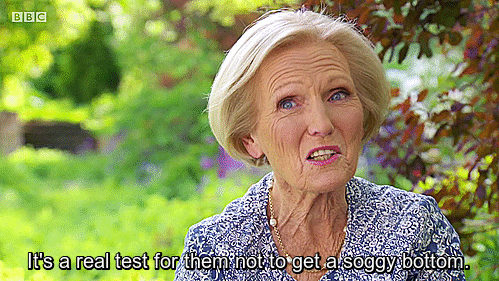 She is an international treasure and everyone should know her.
That's not to say that the new hosts (Noel fielding and Sandi Toksvig)...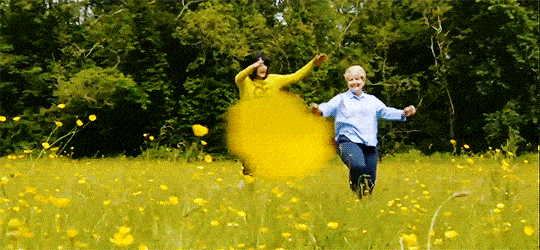 ...and judge (Prue Leith) aren't incredible...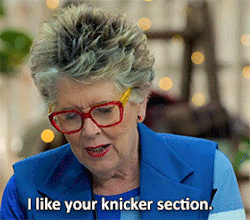 But Mary Berry is more than we all deserve...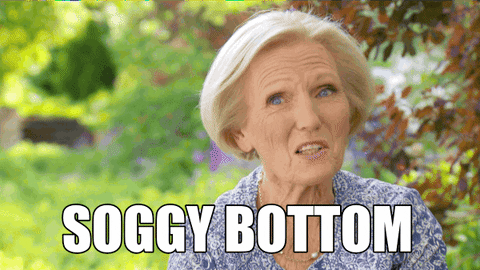 And, of course, there's the stern but fair (usually) resident bread expert, Paul Hollywood. He's been with the show from the start (even the short-lived American version...because we can't have nice things) and occasionally handing out handshakes to a few lucky bakers, Paul Hollywood...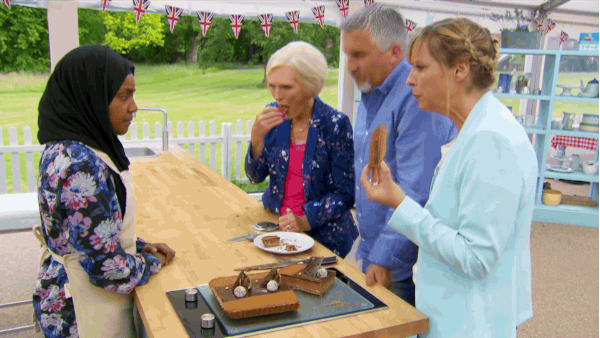 So, why baking? Why now? Because, there's something reassuring in the fact that, no matter how turbulent the world around us becomes, if you start with sugar, butter, and flour, you can still make something delicious every time.
...Assuming you've also left it in the oven long enough and used the right flour, let it proof for an appropriate amount of time, and included an interesting but not overwhelming mix of spices, because without the right flavors, really what's the point?
But seriously, it's a wonderful respite from the chaos and a huge motivator to up your baking game (you will try to bake bread by the end of season one, just accept it).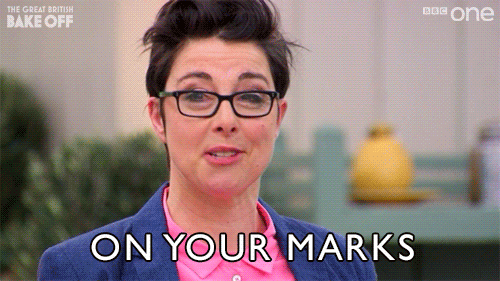 ...bi-daily smile...