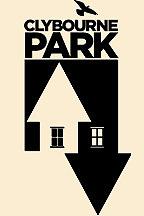 Been off the frequency for some time. 
…Obviously.  
…Almost never even look at FB anymore. Mostly only to post a new obsession. A lot is happening. Private life,  working life. If only I had a personal one…
…Mostly it's work and shows,  per usual, with some added "un-usual," and some pre-plan "hoping."  
Am aging up for "Cylbourne Park" in May, in soft rehearsals now,  whilst also working on a read of "Art of Remembering," in April, which will bridge the gap of my 38th (Oh-my-fuck) BD,  and the ongoing academic fueling of London 2018. 
…Am launching in October again, with a minimum  of an 8 class curriculum between hopefully 3 institutions, nailing the old Alma Mater: Actors Center,  with London Actors Guild and Central School of Speech and Drama — (oh,  to walk the halls of Judi Dench!) with at least five classes that scare the living shit out of me,  which are incredibly necessary. 
…Then back again for a reinvigorating new season of who-the-fuck-knows. 
I am being supremely picky and have downsized my 5-show season considerably. For health and sanity. Here's hoping it works in my favor. (And so does future casting.) 
…Meanwhile:  drinking and eating my way out of this last year of anxiety and depression  strangley hasn't helped my health.  I've beat my last "fattest ever" record, and blatenly lied to costumers about clothing sizes, (not mutually exclusively),   which is an old trick that forces me to diet and rein my shit in. (There is no "if" in that context. I have never not delivered the size quoted.) But,  my God, the work has never been so hard ahead,  as it is, now. 
…I'm logging food, people. I'm paying attention to portion size. It's this whole thing…
Other meanwhile: have flat-lined at the day-job,  (which is better than actively  hating it),  and my two favorite  directors are quitting their "day-jobs" this year — which means more potential theatrical joy for me. (If we haven't already met,  I'm a total asshole of what's-in-it-for-me.  But at least I'm forthcoming about it.) 
…Also,  hey,  it's Spring!  Am getting walks in! Learning lines with less hydrogen-bombs of frustrated cussing! And, London is there!
…in the not-so-foggy distance…
Consider yourself: updated. 
~D
Advertisements
&b; &b;