Like so many places I have been to before, Bled completely and utterly stole my heart. From the minute we arrived I knew I would fall head over heels, and that was even in the rain. Soggy and damp we arrived at our hostel with the huge delight of meeting the owner, Jani. He was energetic, charming and so passionate about Bled and he soon gave us lots of ideas of what we could do during our stay.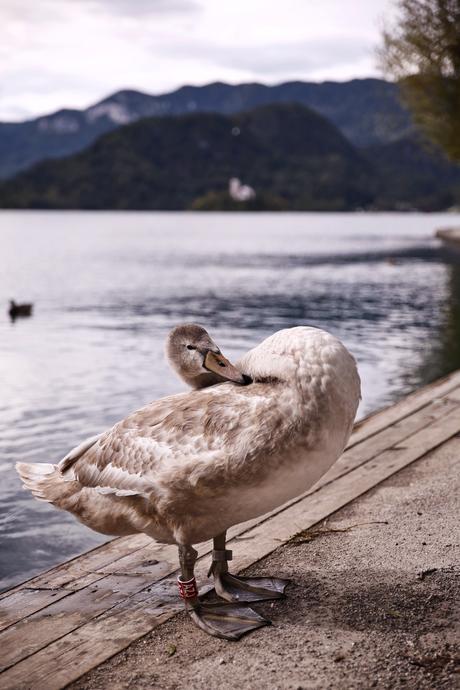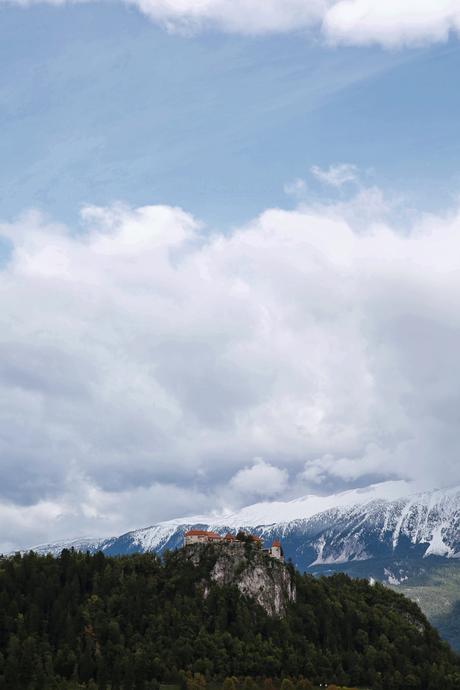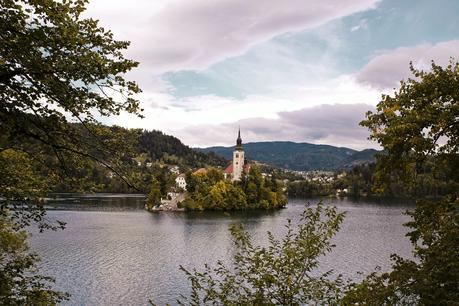 On our first day we walked around Lake Bled. 6km all around we thought we'd only take an hour to two but the absolute beauty of the lake kept us occupied for ages. About 20 minutes in I did the biggest gasp. There were snowy mountains behind us...seriously snowy mountains! My paradise.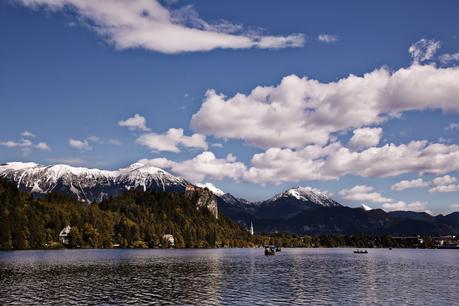 We wandered around and found the ideal spot to perfect our skimming skills. I started out awful but progressed to getting four skims...Olympic level, right? Kieron took it pretty seriously too.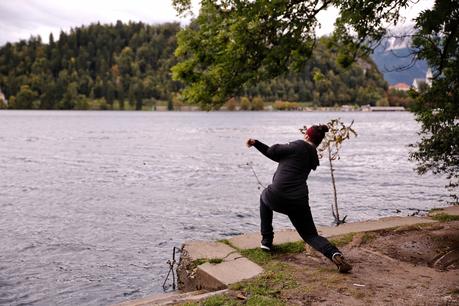 We walked on further and came across a cafe called Belvedere. Just a short but steep incline up and then we enjoyed tea and coffee with the most amazing view. The trees were just starting to change colour and lose some of their leaves, it was magical.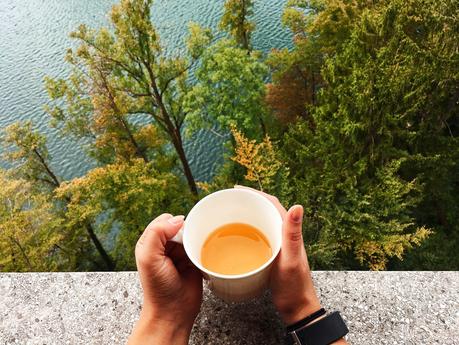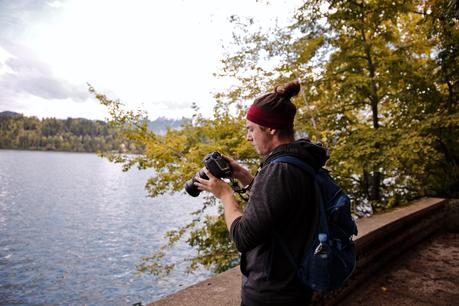 At the end of our walk we ended it in the most perfect way...going on a toboggan ride! When it comes to toboggans, we have turned into the biggest of kids. I went down at full speed (just kidding, snails speed) and came off with shaky legs and a heart beating very fast but it was so much fun!
In the evening, just as the sun was setting we walked up to the castle nearby and watched the sun say goodbye for another day. Just as it was settling behind the mountains the snow lit up making the most beautiful contrast against the mountains.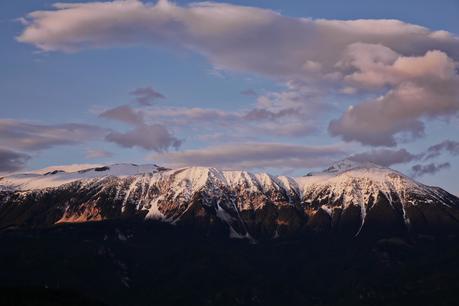 On the next day we hired a boat and rowed over to the island on the lake. It was something so simple yet so peaceful and wonderful. I was very chuffed as I soon got the hang and we were slowly but surely making our way...in zigzags!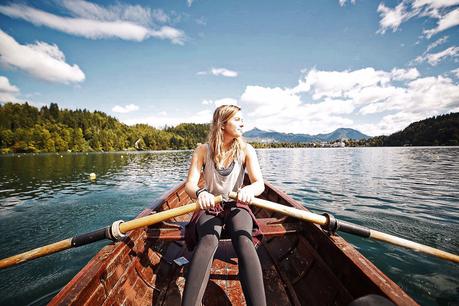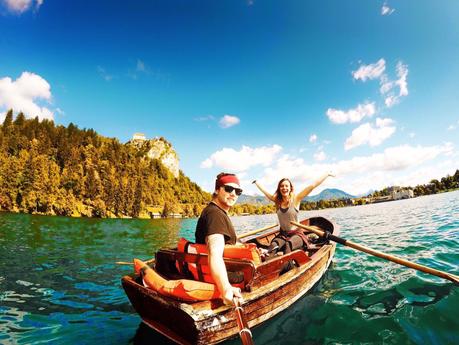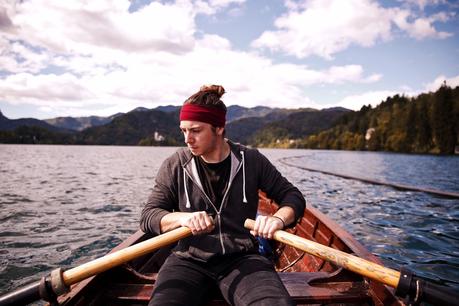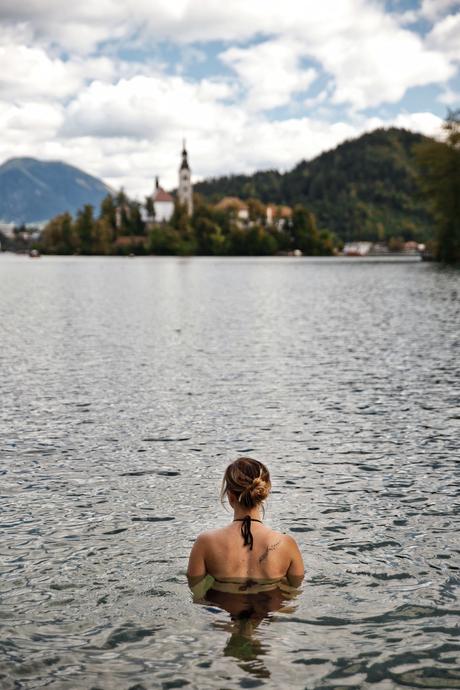 Further around the lake we got to the bathing area. The sun was shining and I'd bought my bikini so it was the perfect time to test the waters. I dipped my feet in first, it was FREEZING! Before I could back out I walked straight on in up to my shoulders. It was so cold it quite literally took my breath away but it was more than worth it. In that moment I felt so content, like I was meant to be there right then, swimming in front of the mountains.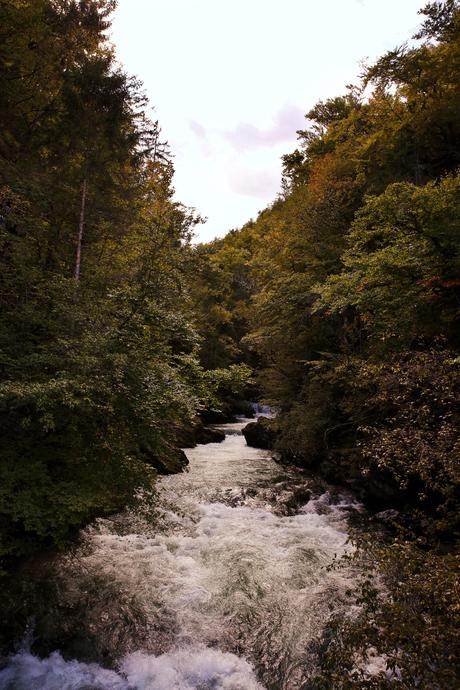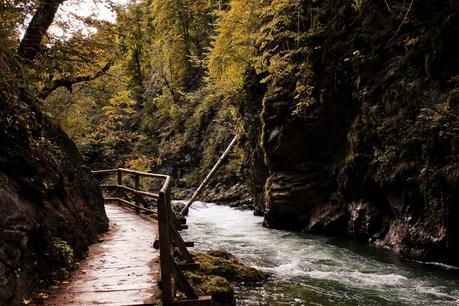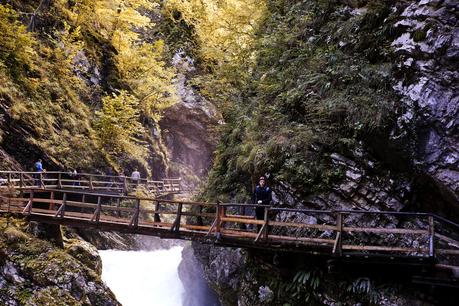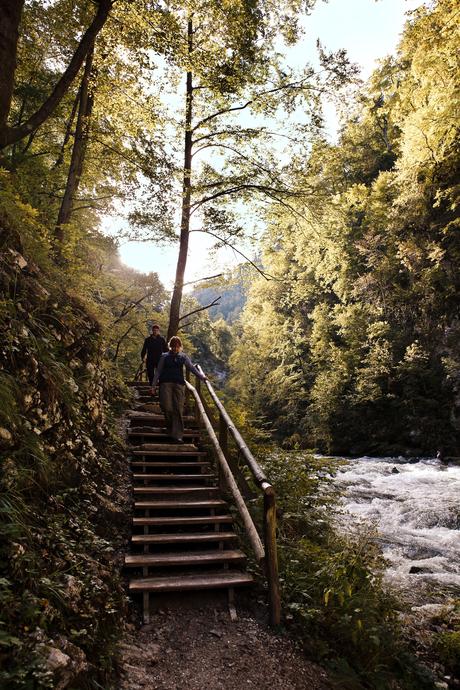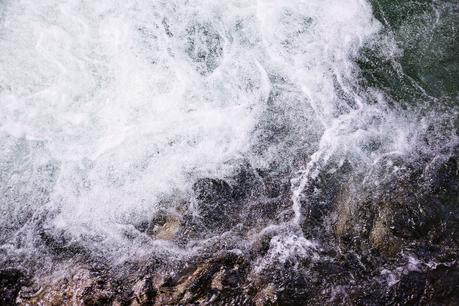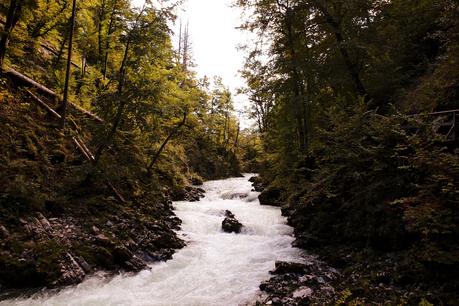 We took an afternoon trip to Vintgar Gorge to walk along the beautiful clear water up to the waterfall. When we got to the waterfall it was so strong it was splashing us from meters away, it was so refreshing.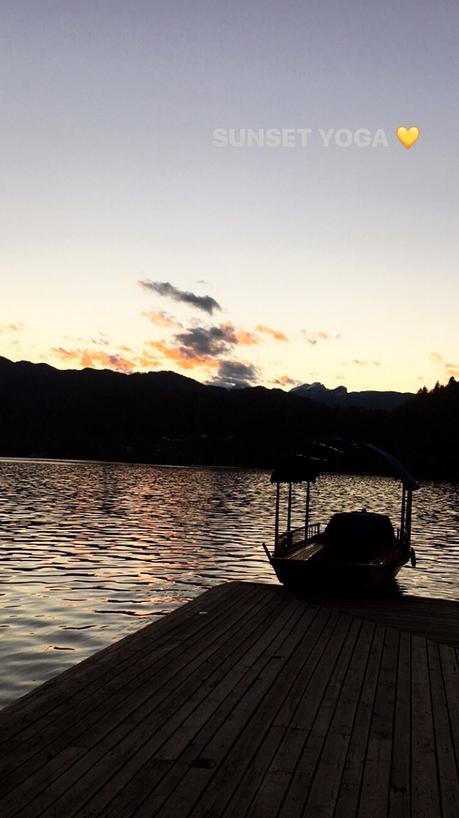 I got back just in time for a sunset run around the lake. It was probably the most beautiful three mile run I've ever been on. In fact, it definitely was. I ended the run with some meditation and yoga right by the edge of the water, listening to it gently flow back and forth.
To say that our stay in Bled was perfect is an understatement.