Before I went to Romania, when I thought of the country I thought of gypsies, mountains and big gothic buildings. I thought of warm hearty food and perhaps slightly scary people. Now when I think of Romania, I think off all of those things except the scary people. In fact, the people we met there were some of nicest, most welcoming I've ever met.
We started our stay in Romania in Cluj- Napoca, home to the second largest gothic church in the country. Of course we had to have a look around and were pleasantly surprised with a choir practising whilst we were there.
Just outside the church was a small market with handmade goods and lots of food. My favourite stall had a man making clay pots right in front of us, it was beautiful to watch.
We stayed in Transylvania Hostel and each night they welcome their guests with a shot of Palinca which is a little like vodka. Strong vodka. I had mine, winced at the taste and then enjoyed the fiery feeling in my throat. Both fortunately and unfortunately, that wasn't the last of the shots that Romania had to offer.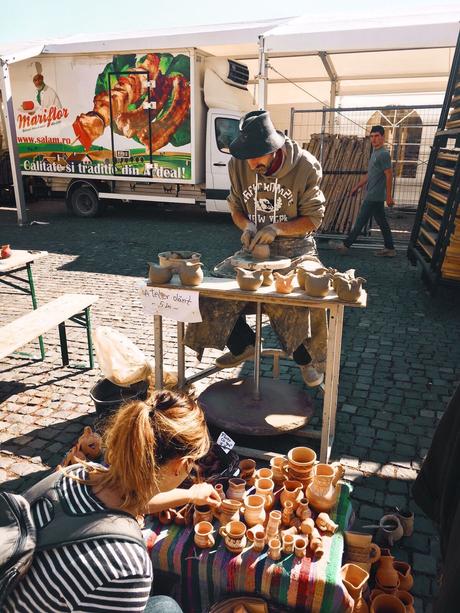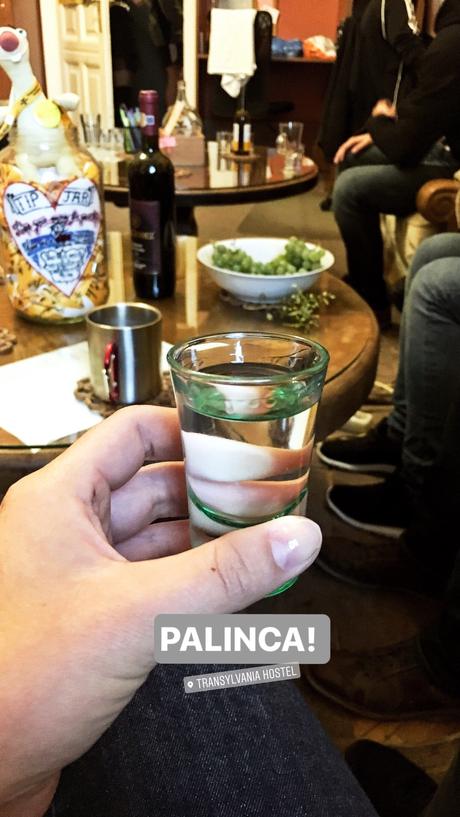 Kieron's Dad, Brandon, came to pick us up in Cluj-Napoca to head onto the second part of our stay in Romania, Brasov. It was a four hour car journey and I'm very used to hours in the car heading to places to hike and camp etc, but the crazy windy roads ended up with me quickly diving out of the car and leaving my breakfast on the side of the road. Not my finest moment!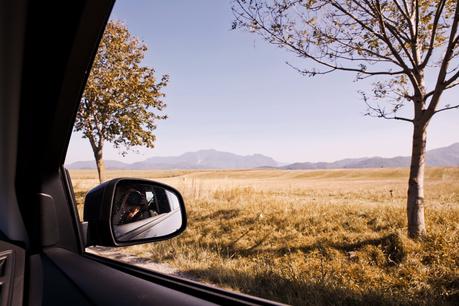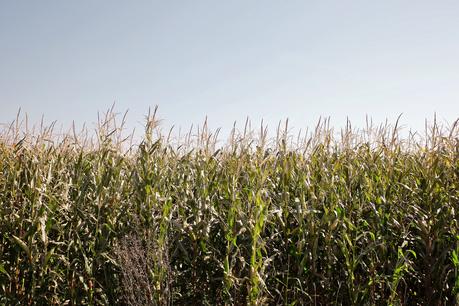 We arrived in Brasov and were staying with friends of Brandon's who he met in Rome. They were the most welcoming family I've ever met, making sure we were comfortable in the apartment they were kind enough to let us stay in. Much to my delight there was fruit to last forever and they brought us down some of their traditional homemade soup. It was delicious.
Our host Nicola and her Nephew Raul took us on a little walking tour of Brasov in the evening. The city has a sign just like the Hollywood sign high up in the mountains. Unfortunately, despite Brandon getting 'all the angles' I somehow managed to not get one photo! We then wandered through the woods to see views of the whole city from Black Tower and headed to the square for a beautiful view of the Black Church just as the sun was setting.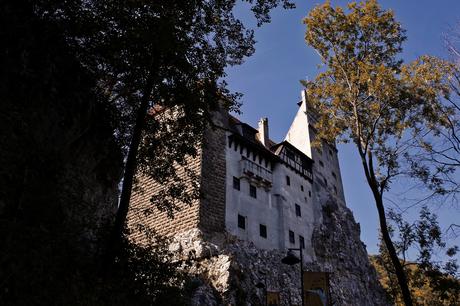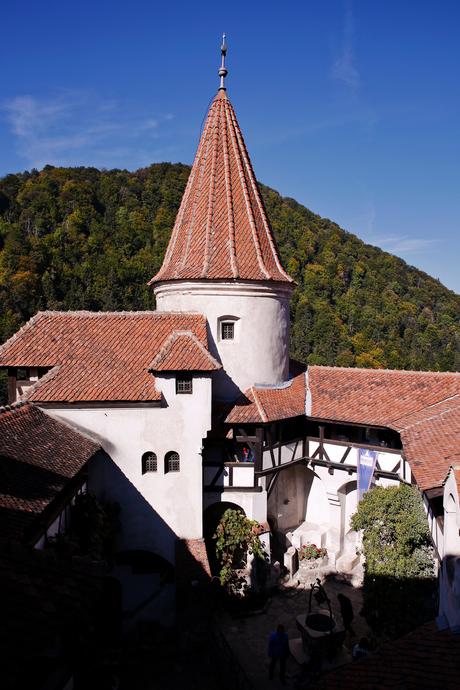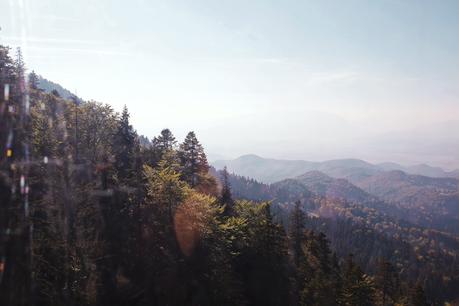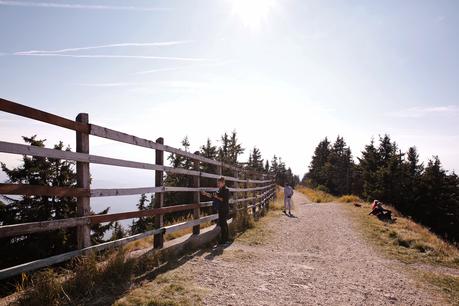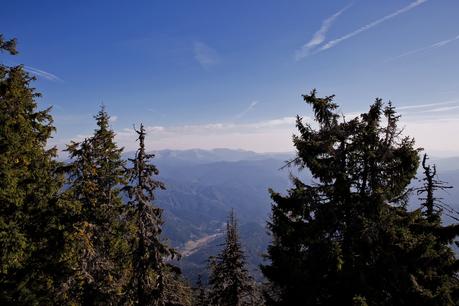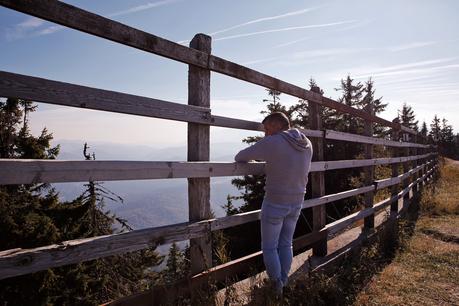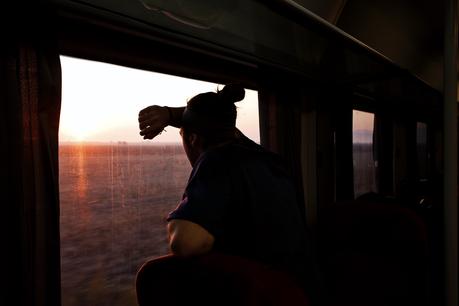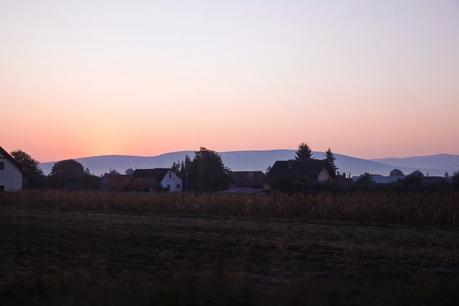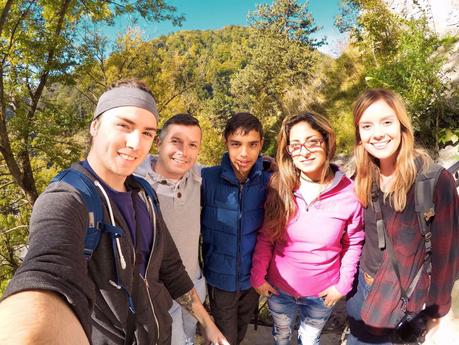 (Happy - found written on the streets of Brasov)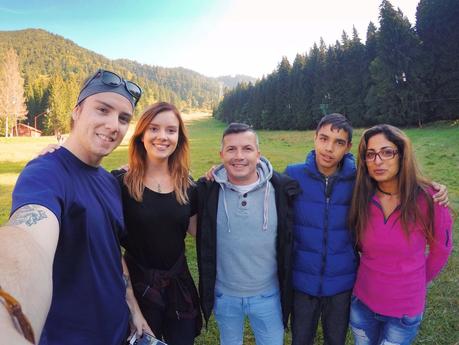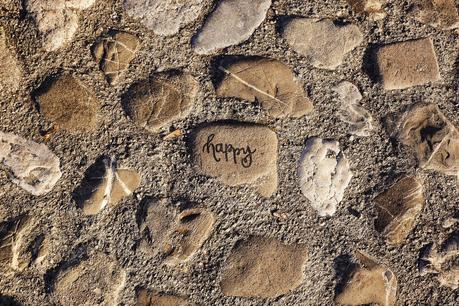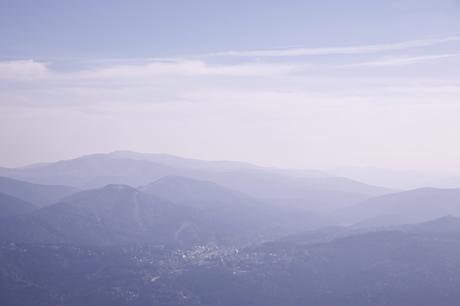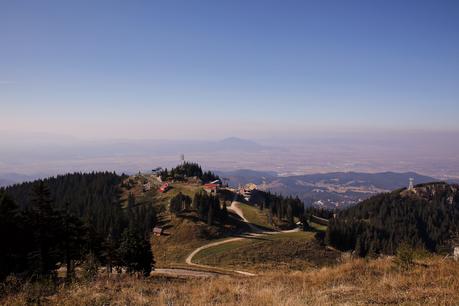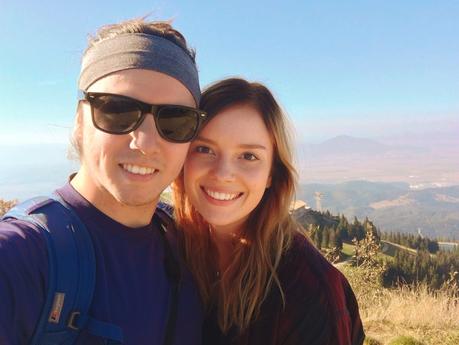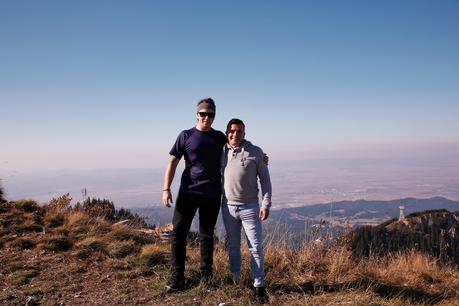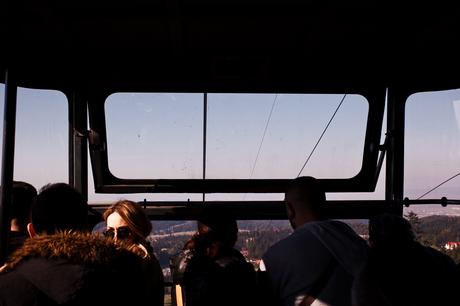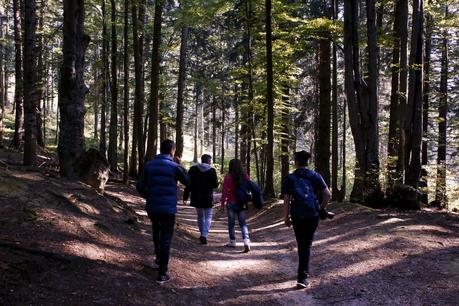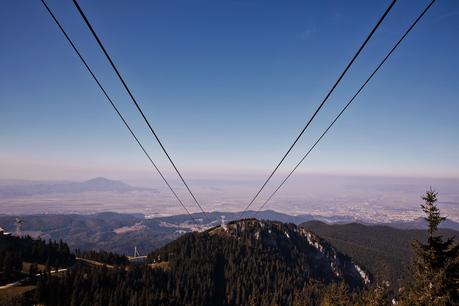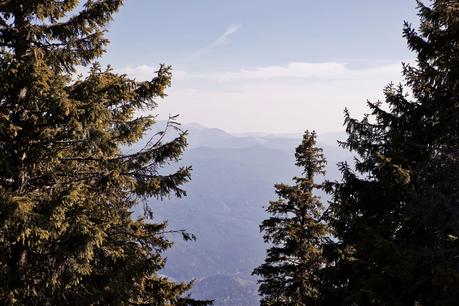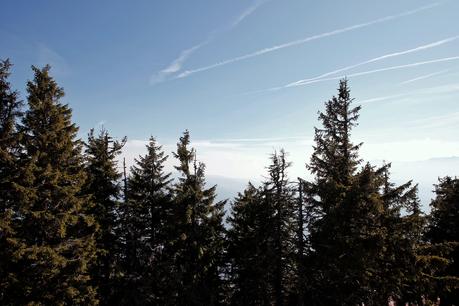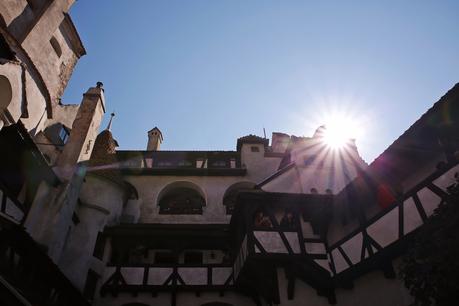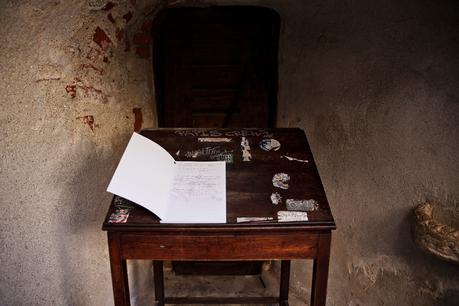 In the morning we went to explore Bran Castle, somewhere I've always wanted to visit. It was magical. Beautiful and majestic on the outside and fit for royalty on the inside. We caught a little snippet of the story as we passed a guide and I thoroughly enjoyed hearing him say 'I want to suck your blooood' in a true Romanian accent! Of course the vampire stories are just that, stories...or so we hope.
In the afternoon we got the cable car high up into the mountains. The mountains in Romania are unlike any I've seen before, a constant blue haze in front of them making them look hundreds of miles away, but within minutes we were right at the top with views for miles, it was amazing.
On our last evening Nicola welcomed us up into the apartment she lives in with her nephew and parents as they wanted us to try their homemade drink, Visinata. Just like everything else about Romania, Nicola described it as natural and original. It was made of cherries, sugar and 'alcohol' and tasted sweet but strong! It was great to drink it with the parents as they had made it themselves but unfortunately they couldn't speak English. Hopefully our smiles and 'multumesc' (thank you) showed our appreciation.
All in all, Romania was an unforgettable experience. From walking around Dracula's castle to seeing gypsies ride their horse and carts, it definitely gave me a better idea of what the country is like. And as a last, wonderful surprise, Romania said its farewells with the most beautiful sunrise on our early train out of the country.
Multumesc, Nicola and family!