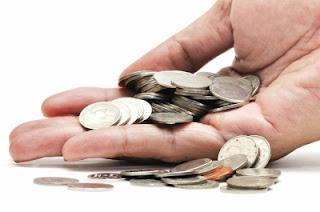 Time for a change
Photo by ntwowe

Sorry for the hiatus. Things are finally back on track after we moved houses and I launched my Kickstarter. Thank you for your patience :)
I'm going to make a few changes to my blog based on the data and reactions over the past year, plus the fact that I am busier than ever with new social media and marketing clients, self-publishing my first novel, and starting my next novel in June.
Here are the changes I'm implementing starting this week:

I will not be posting Movie Mondays anymore (I didn't get that strong of or that many reactions to these posts)
I will be combining my Travel Tuesdays and Tune Thursdays into just on Thursday post since these are both days that feature my writing 
Soul Saturdays will be moving to my new fiction-focused blog, www.shawndrarussell.com, on Sundays. It will be called Soul Sundays (wonderful slower-paced day perfect for some self-reflection, dontcha think?!). 
So, here's the new schedule:
Writer Wednesdays: I review a writer, either their blog, website, article, small ebook, etc. 
Tune and Travel Thursdays: Links to travel and music articles I write
Fiction Fridays: Review of a book I've recently read
SUPER Sharing Saturdays: Best 8 Links of the Week!
You get four days of goods this way starting on Hump Day to help you cruise into your weekend. And I like the links being bumped to Saturday so you can play catch up on Saturday and Sunday with your web surfing :)
Let me know what you think of this new blog plan!