Once in a while we get out of our rut of attending our favorite milongas, and recently we went to two that I've never attended, although Ruben has. As a matter of fact, many years ago he used to organize a milonga at one of them.
So we went to the
Milonga de Elsita
at Plaza Bohemia (5-10 p.m., Fridays, 2540 Alsina) one dark and stormy night with some students. Even though it was pouring down rain (outside and inside) there were lots of familiar faces on the floor, some I hadn't seen in ages. The level of dancing was quite high. The ambiance was cozy and warm, and Elsita very welcoming. My only complaint besides the leaking ceiling was the floor, of course made worse by the water. It is
very
hard tile.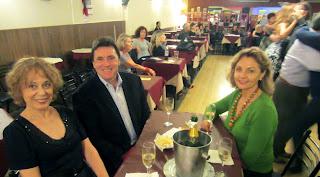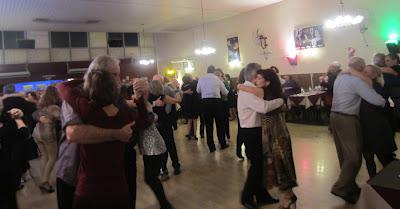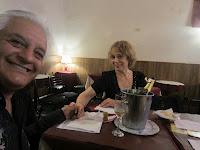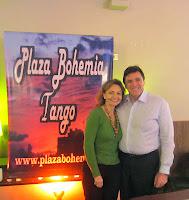 On Saturday night after attending
Los Consagrados
we went to
Bomberos de Lanus
(Bld. Gral. Rodriquez 1039. Lanus E), actually in the firehouse. I've always wanted to go there as firemen are my heroes. (Unfortunately none of the firemen attend the milonga!) This salon is where Ruben used to organize a milonga many years ago. This is a typical
club de barrio
where everyone knows each other and dance lots of cumbia and merengue as well as tango; not a place to attend solo in hopes of cabeceo'ing partners. The floor is wonderful, like in
Lo de Celia
; not wood but smooth tile to glide over.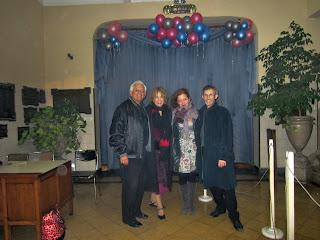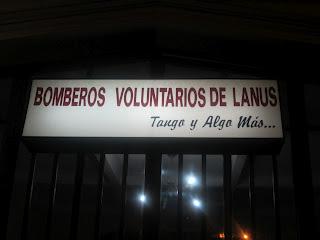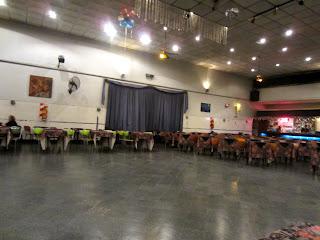 Before the milonga begins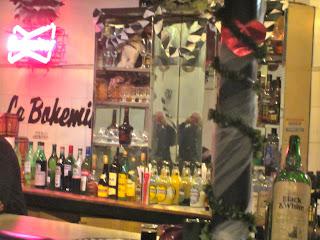 Nice bar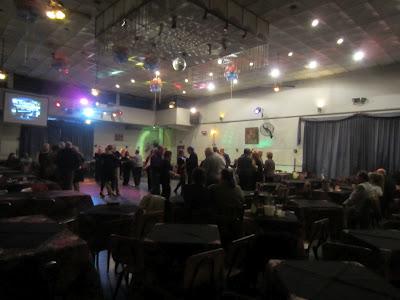 La pista in full swing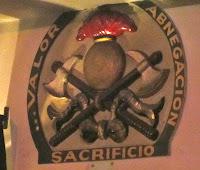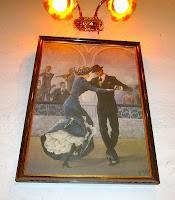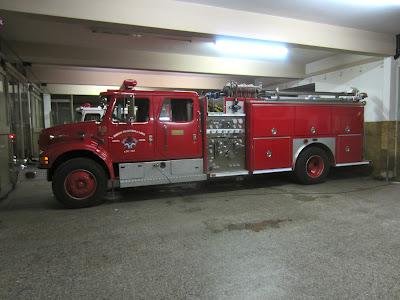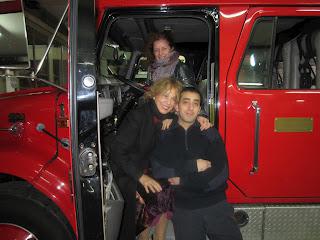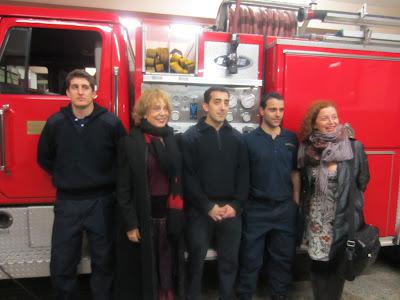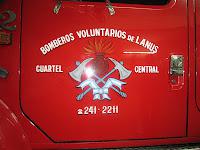 As we were leaving, the alarm rang, and a couple of minutes after these photos were taken, these guys were in full action! (Sorry to report that they don't have a fire pole that they slide down on.) Bravo, fellas. Let us know when you dance tango in your nice salon next door!