One simply cannot visit Guernsey without dropping by the Old Government House, or more popularly referred to by locals as the OGH. This hotel, which used to be the official governor's residence, is the first and only five-star hotel in Guernsey. From my conversations with locals, I found out that the OGH is quite popular for its breakfast and afternoon tea. I therefore decided to spend one sunny Sunday morning to visit the OGH.
Upon entering the hotel premises, I cannot help but notice the classy interior and Victorian inspired furniture. The atmosphere is very nice and relaxing in all rooms I visited before making my way to The Brasserie, where breakfast is being served.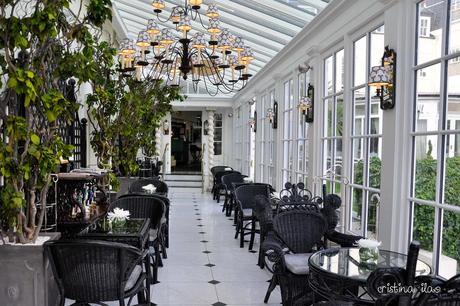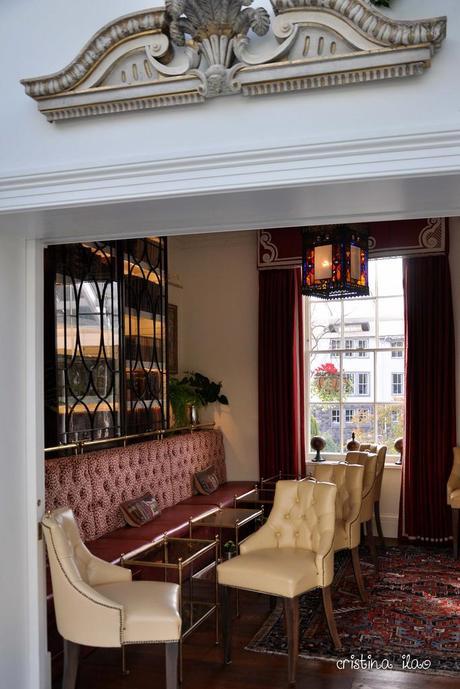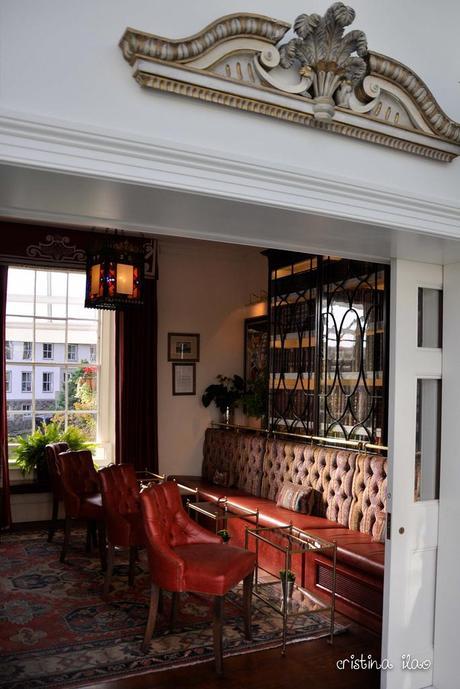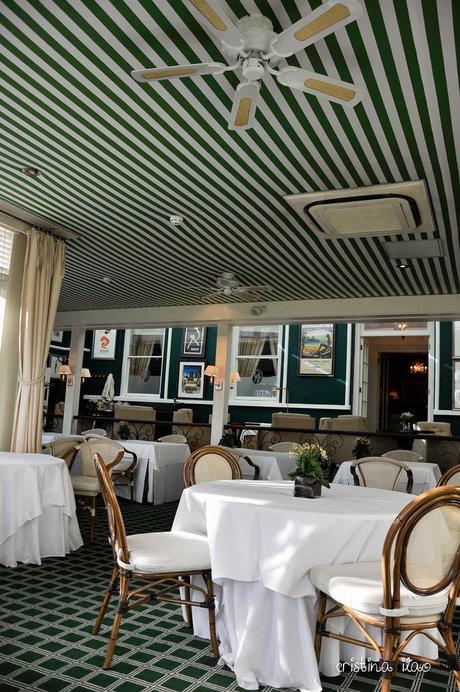 The Brasserie
OGH's breakfast offerings included a continental buffet, some hot choices and the full English breakfast. The continental buffet included a selection of fruits, cereals, cheeses, meats, and freshly bakes pastries with homemade fruit preserves.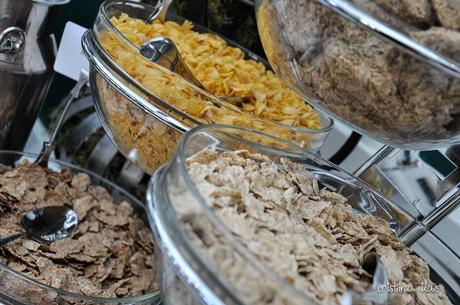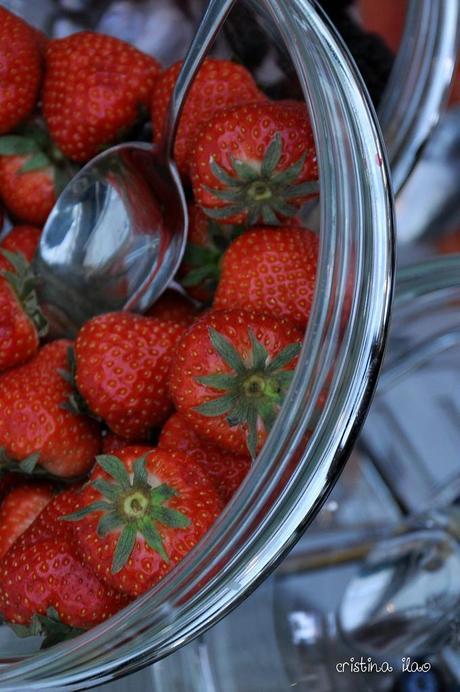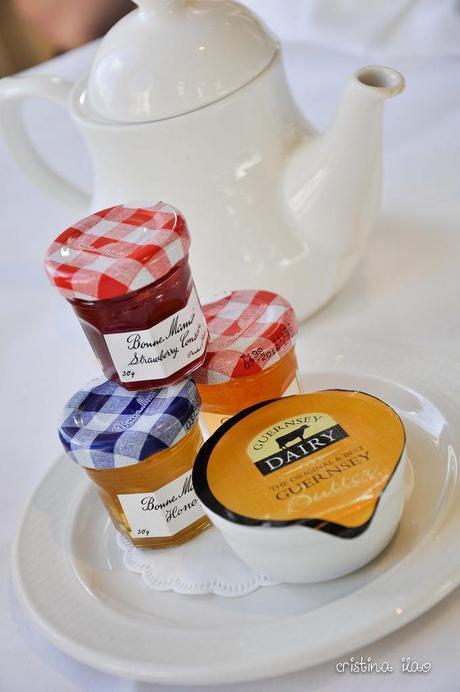 The full English breakfast included an egg, grilled back bacon, pork sausage, sautéed mushrooms, grilled tomato and black pudding in it. You can even choose to have the egg fried, boiled, poached or scrambled. I chose to have mine fried.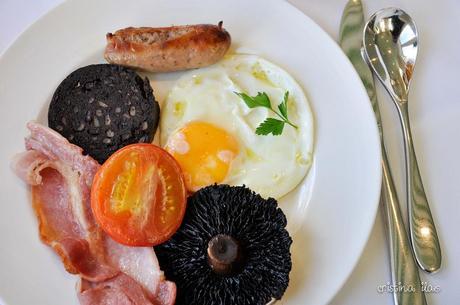 The OGH's full English breakfast
Coming from a Filipino background, I am accustomed to having rice for breakfast so trying the Full English Breakfast is a novelty for me. I definitely enjoyed visiting the OGH and will surely come back to try the afternoon tea next time.