During a recent trip to Bacolod, my cousins took me to a popular pastry and coffee haven right at the heart of the city. Calea's main branch is located at Balay Quince, Lacson Street, Bacolod - near L'Fisher Hotel. The place looks nice and homey with an ambiance which reminds me of that Shabby Chic program shown on the Lifestyle Network. Periwinkle doors, pastel painted walls and ceiling, baby blue soft cushioned chairs and carnation pink tables welcome Calea's visitors.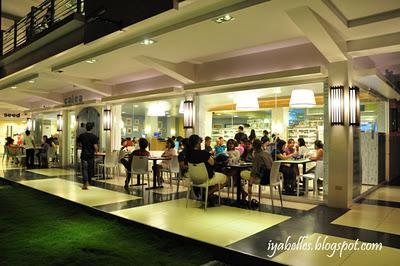 Calea at night
The place is quite big yet packed with customers eager to have a taste of Bacolod's famous sweets - even on a weekday. 
Inside, a huge selection of home-made cakes and pastries occupy the glass display areas.
 It's quite hard to pick just one from over 40 choices so I guess it's safe to ask one of the store's attendants about their bestsellers - 
It appears that Strawberry Semi Fredo, Imported Chocolate Cake and Chocolate Mud Pie topped the list.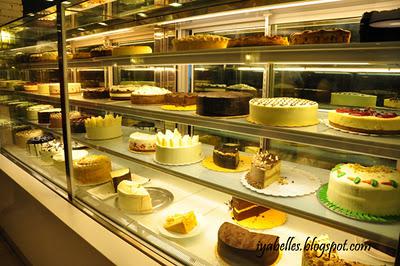 for your sweet tooth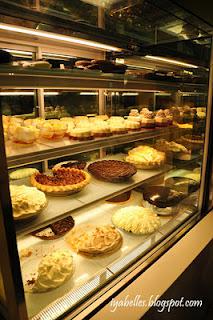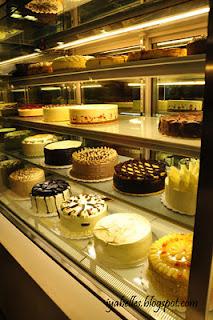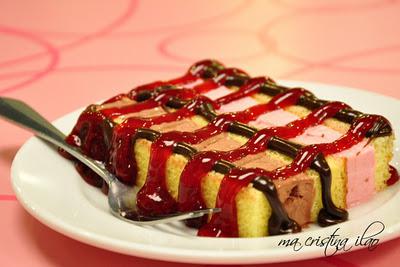 Calea's Strawberry Semi Fredo
Php85/slice
Alternate layers of sponge cake, strawberry and chocolate ice-cream, a hint of liquor and topped with chocolate and strawberry syrup - that's Strawberry Semi Fredo, one of Calea's bestsellers. Flavors of the sweet ice cream and syrup blended well with the liquor. I'm just not sure if this should be served to kids due to the liquor content. However, for adults, I think it's a safe choice especially for first timers.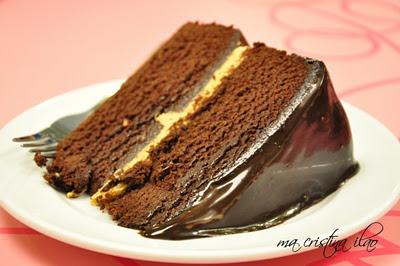 Calea's Imported Chocolate Cake
Php85/slice
Another bestseller, the Imported Chocolate Cake is chocolate sponge cake split into two by a thick layer of custard in the middle. Another thick layer of chocolate icing is generously spread on top as well. This cake is so moist and tastes just right - not too sweet and perfect for chocolate lovers like me.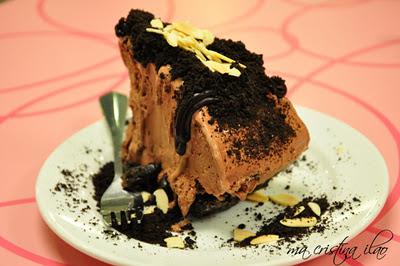 Chocolate Mud Pie
Php90/slice
Witness chocolate ice cream cake at it's finest. This is Calea's ultimate bestseller. If you want to try their luscious chocolate ice cream cake placed on top of chocolate crust, sprinkled with chocolate crumbs (I'm guessing it's Oreo) and topped with sliced almonds, then this is for you. I'm not fond of ice cream cakes but this one is an exception.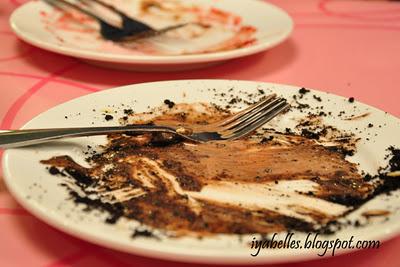 all gone :)
Calea Pastries & Coffee
Branches:
Balay Quince, Lacson Street, Bacolod (main)
Robinson's Place, Bacolod
East Block, Bacolod