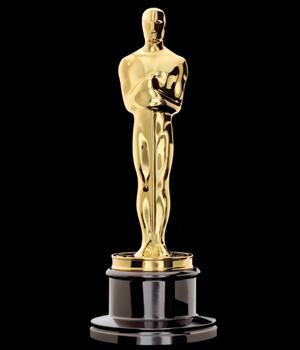 The Oscars have come and gone. It was a night full of nostalgia and no surprises.
Both halves of 2WC came out with four out of our five Oscar predictions (sorry, Michelle Williams).
Of course, we're not quite ready to return to reality, so a quick recap is in order.
"The Artist" became the first black-and-white silent feature to win an Oscar for best picture since "Wings" won in 1929. The film also boasted wins with best actor, Jean Dujardin, and best director, Michel Hazanavicius. The film raked in a total of five wins.
This number tied it with the similarly themed "Hugo" for number of wins.
Not surprisingly, Octavia Spencer took home her award for supporting actress; Christopher Plummer also came out victorious as best supporting acor; and the seldom overlooked Meryl Streep won her fourth Oscar for best actress.
All the while, host, Billy Crystal kept us entertained, cracking good humored jokes and even locking lips with George Clooney.
Of course, all good things must end. With the red carpet rolled back up, and the stars turning in for the night, we look forward to the next film season.
So, bring on the popcorn movies.  Summer and spring blockbusters you're on deck.
_______________________________________
More on the Story:  Chicago Tribune
…just for fun:
Advertisement