Whether you are an adventurous traveler, a 
serious watersports enthusiast, a fun-loving tourist or a hardworking employee just looking for a nice way to relax, the CamSur Watersports Complex (CWC) will surely amaze you.
 Located at the Camarines Sur Provincial Capitol Complex, CWC is one of the most popular tourist destinations in the Camarines Sur province and in the Bicol region as well. It offers you a chance to try out wakeboarding, kneeboarding, waterskiing, and even waterskating without having to splurge your hard-earned money.
CWC Cable Park Rates are so affordable. For newbies who want to try wakeboarding, the going rate is just Php125/hour from 8:30am to 5:00pm and Php175/hour from 5:00pm to 9:00pm. CWC offers two hours of beginner lessons with riding every Monday for only Php200. 
Other options: 
Halfday - 
Php370 | 
Whole day - Php610 | 
Night rate - P500 | 
Whole day & night - Php970.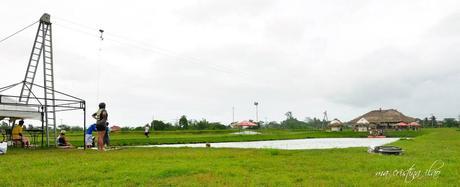 Winch Park (for beginners)

for advanced wakeboarders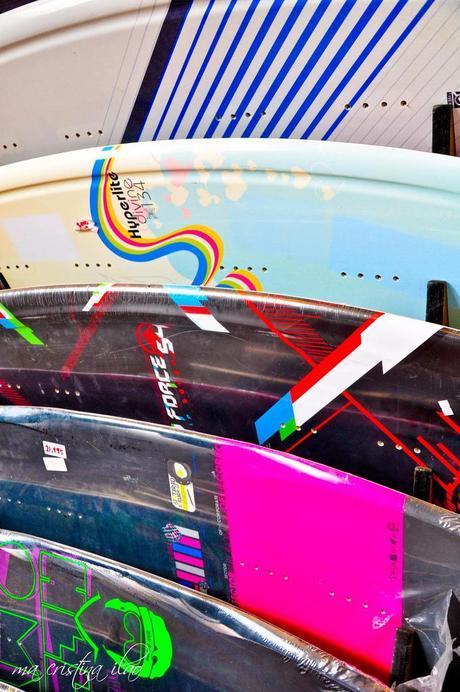 So, you don't own any wakeboarding gear? Oh, and you are worried because you came inappropriately dressed? Don't fret just yet. CWC sells swimwear, rash guards, board shorts, shirts and all sorts of wakeboarding gears at the shop located near their reception lobby. There is no need for you to buy those expensive gears though. You may rent their equipment (including lifevest & helmet) for only Php40/hour, Php90/half day, Php140/whole day. You also have to pay the P500 deposit which will be returned to you after you surrender the equipment back to them. Beginners don't need to rent wakeboards. Wakeboards can be used for free at the Winch Park (beginner's lake). For more advanced wakeboarders, premium wakeboards can be rented for only Php350/hour, Php750/half day, Php1,250/whole day with Php1,000 deposit.
Located just behind the lobby is the changing room/comfort room/locker room. You don't need to worry about the safety of your valuables. Lockers may be rented for just Php25 per day, but you also have to pay the Php200 deposit.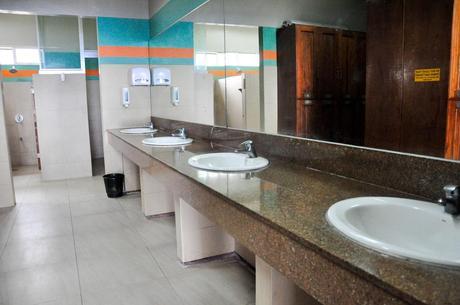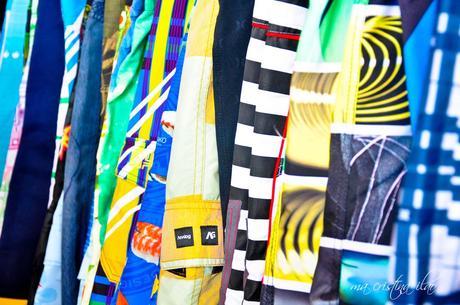 Hungry yet? Why don't you drop by the Clubhouse and grab a bite? They offer a variety of salads, burgers & sandwiches, noodles, dimsum, pizzas & pasta. But I guess, you may also want to try our their seafood, pork, chicken and beef choices. Oh, and they have an all-day breakfast menu. Try their version of some famous Filipino dishes by choosing from various rice toppings and local dishes such as laing, sinanglay and Bicol express. Complete your meal with your chosen sweet treat and a fresh fruit shake. :)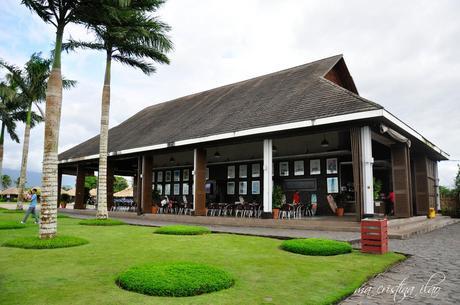 CWC Clubhouse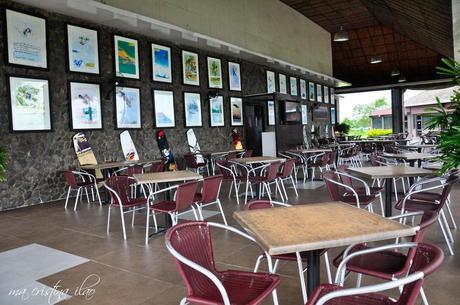 well-ventilated and so relaxing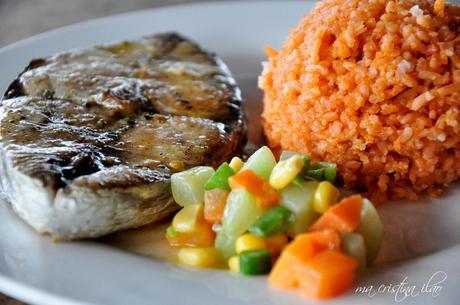 Grilled Tanigue  Php170 
(grilled tanigue with lime and parsley)
Soothe your tired muscles after a day of fun. CWC offers a full body massage by the lakeside at Php350/hour (Php250/30mins) until 11:00pm.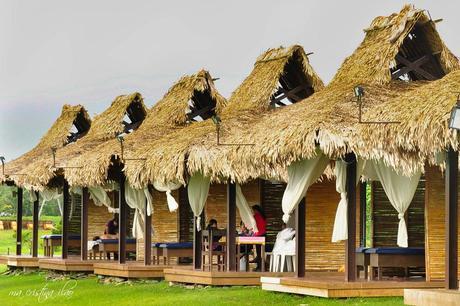 For those who prefer to take a dip instead, the pool is open to all from 8:00am to 10:00pm for only Php150/adult and Php130/child (10yrs old and below). The night rate is Php100/person. Poolside cabanas may also be rented at Php1,200/cabana (consumable on food & drinks). Smaller groups may opt to rent a nipa hut at Php700/hut (consumable on food & drinks).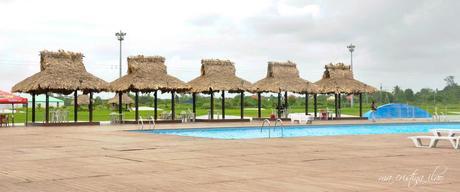 One day is not enough for serious wakeboarding enthusiasts. CWC offers various accommodations to fit any budget. You can choose to stay at their villas, mansions, cabanas or containers. For more information, you may check out their website.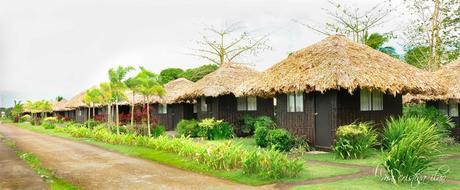 Villa del Ray Tiki Huts
Php1,100 per night (2pax)
CamSur Watersports Complex (CWC)
Provincial Capitol Complex, Cadlan, 
Pili, Camarines Sur
Tel: (6354) 477-7300 Fax: (6354) 475-7806
E-mail: [email protected]
Website: www.camsurwatersportscomplex.com
Facebook Page: CamSurWatersportsComplex