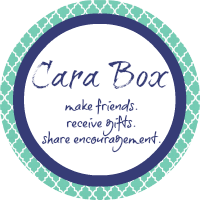 I participated in the Cara Box again this month that was started by Kaitlyn over at Wifessionals . There is always something that makes me so happy getting surprises in the mail. This months theme was based on a #clubsexy box. We had to get to know our partners and try and find out what their perfect date night would be. I was partnered with two lovely ladies Terri and Sara this month. You can head on over to visit Terri to see what I sent her.
I got the best box sent to me from Sara. She went with the stay-in date night theme which was perfect for us as we do spend a lot of time at home at nights seeing as a 11 month old takes up a lot of our time!!
Here is a look at my #clubsexy box
I'm loving the wrapping the box came in. Love hearts!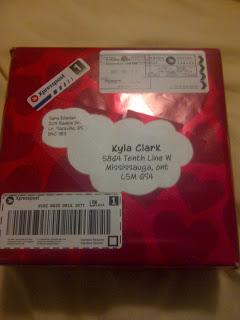 Sara got me a couple of movies and some popcorn. Such a good idea as we do love our popcorn in this family. The Last Song movie is totally one of my favourites, especially with Miley Cyrus starring in it lol. The other movie was called Vampire's Suck--as I am a huge fan of the twillight movies, they make digs at the movies and I am actually excited to watch!.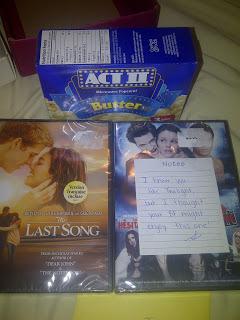 Sara also put in some awesome nail polish, lipstick and some perfume. So perfect for a night out on the town  for an adult date night---maybe for my birthday coming up!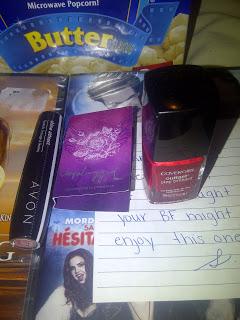 She also got me these amazing delicious dark chocolate Goji Raspberries. I totally devoured half of them before I realized I forgot to take a picture, so please mind the open bag picture already lol.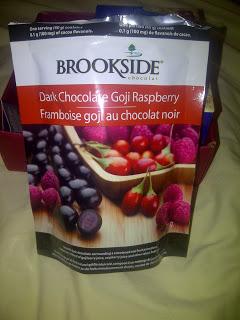 Overall I am loving my box and can't wait to watch those movies! Thanks Sara for all the thought you put into it!
Until Next Time XO