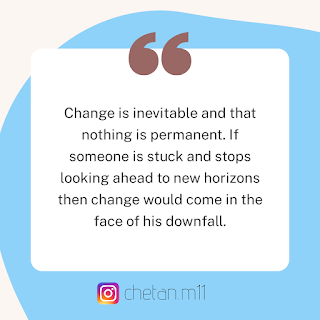 Accepting change will always be the challenge for people. It pushes them to come out of their comfort zone and exposes their weakness. The man or woman who stands tall and shows persistent efforts  attain success in life. 
In today's scenario, it is of utmost importance for professionals and entrepreneurs. With the dynamic demand and supply pattern, consumer market tests the business model time and again. Entrepreneurs with a progressive thought process envision this change and adapts their business to suit the customer's needs. This is one differentiator for the successful startups. The startups which adopted became successful and the ones which could not adapt were swept away by the consumer tide. 
Same applies to professionals, and those who adopted and up-skilled themselves have seen an exponential growth in their career 
One such story about adapting to change is Lifeline-Will they ever succeed. The novel talks about how adaptability and accepting change plays the important role in the life of professionals and entrepreneurs. It is written under the backdrop of a cute love story of the protagonist.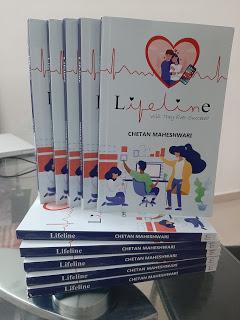 It will be launched in mid-October, here is the Pre-Order Link
Blurb:
Teesha, an ambitious marketing workaholic, who is still battling the scars of her previous relationship, and Akhil, a consultant and an ace at his job, go through an internal battle, trying to defeat the demons of office politics and boost their respective careers. Will they be able to overcome the challenges that destiny has thrown at them in return for their hard work? Pulled into the drudgery of the brutal corporate world, will they be able to lead happy and content lives? Will love find a way into their lives?
Rati, a single mother and a freelancer, decides to launch a mobile application. Will she be successful in her startup venture and get the social identity she craved for? Will she gain acceptance as a single mother?
Lifeline is a story of love, friendship, money, office politics and startups. It is a story of survival and portrays love, care and respect revolving around myriad relationships and situations that we encounter in our lives.
And here is a video teaser
I am sure you will like the book. Here is the Pre-Order Link.