Being late is never a good thing, especially when you're missing a lot of good talk with good friends and of courseee, good food!! Running late from a meeting with a client, I hurriedly went to The Fort, BGC at Taguig City to make my way down to Chuck's Deli. Home of the famed Slabwich, I am so excited to try them out!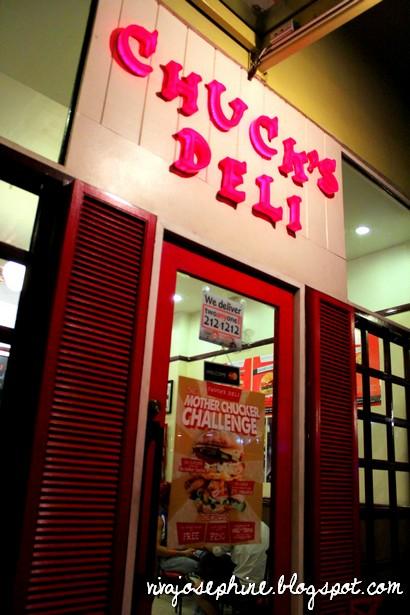 From the nice interiors to the cleverly named sandwiches, Chuck's Deli is just too awesome not to try them out!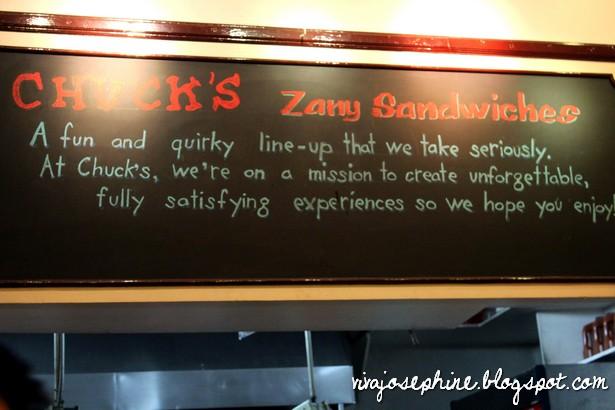 So, like what I said, arriving late has never been good because you'll be missing out a lot of good stuff. My group (who were there on time, of course) had their fair share of stories of cool humble beginnings of Chuck's Deli to the ingredients used to the Buffy Slabwiches challenger stories. When I arrived, I just ordered whatever I found appetizing at the menu and have a quick chat with everybody else.
Eyeing the menu, what piqued my interest is their Faking Duck | Php195 for half slab, Php345 for a whole slab --- a Peking-style inspired slabwich, this is just yumminess to goodness! A right mix of roast pork, lettuces, leeks, crispy noodles and drizzled with hoisin sauce, this just won my heart! I ordered a half slab of this but I was downright full up to last bite. Meat is just tender and the sauce is just right, not overpowering the other ingredients.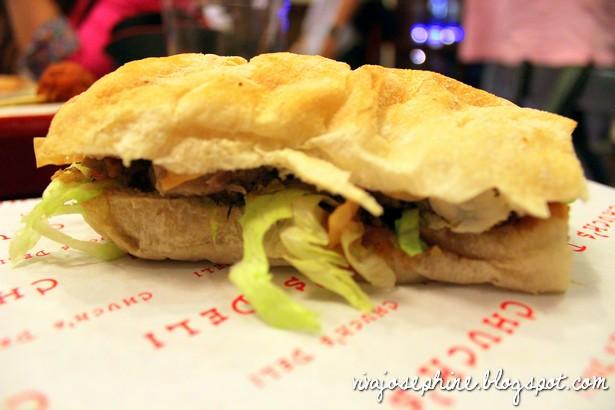 Perfect for the summer heat and probably just to quench my thirst, I ordered Rootbeer Float | Php99 -- from their menu, they described it as their A&W rootbeer with a scoop of vanilla ice cream. Unfortunately at that time, they ran out of rootbeer so they asked if I want their alternative Sarsi Float. It tasted good, but as a fan of the A&W Rootbeer float, I must say I need to get back to Chuck's Deli and have another try to redeem myself.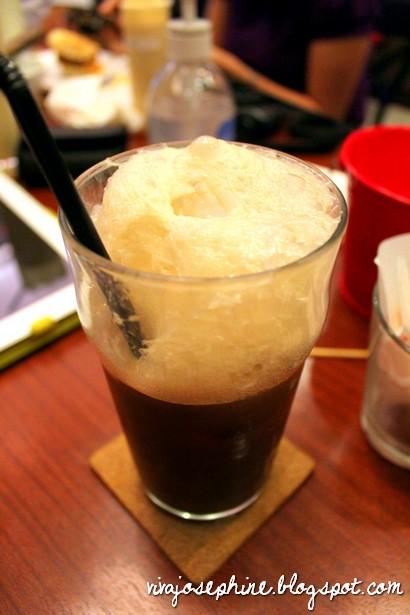 Luckily that night, a group from another table wants to take the Slay the Buffy Challenge!  The objective is to finish their Buffalo Chicken Slabwich in just less than 5 minutes! That's a real woah because seeing their slabwiches makes me groan on how big it is! That's just too much for my pit so I'm not taking any challenges like that, LOL!
The Reward?
The buffy for free, a challenge winner t-shirt and your name written at their hall of fame board, and maybe just enough bragging rights to show off your friends how truly a master slayer you are, with the Buffy slabwich, of course.
But bravo to these young men who took the challenge, they may not be able to finish it off under 5 minutes, but for experience and fun they manage to have a happy stomach while devouring a yummy slabwich! Yum!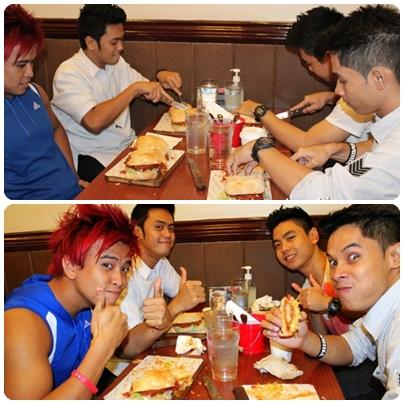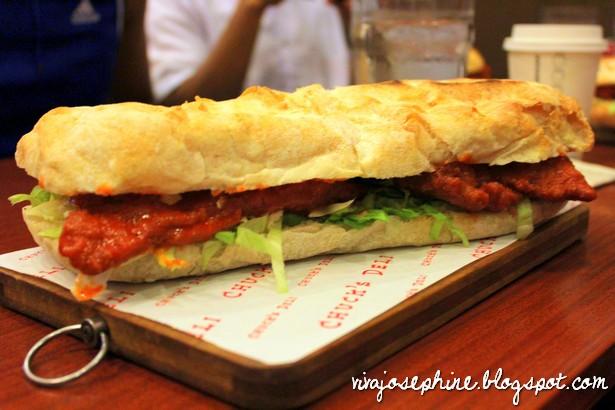 Lookie at the size of this slabwich! Meet your challenge, Slay the Buffy!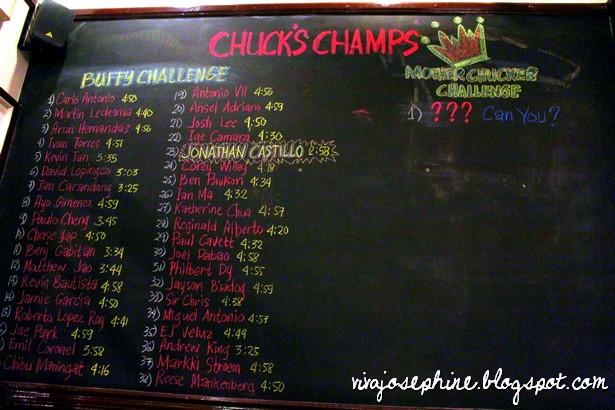 Will you be the next challenger and have your name written here? (Serendra branch)
Another challenge is called the Mother Chucker Challenge | Php295 -- let me do a rundown of the ingredients here: tomato, cucumber, onions, arugula, cheese, bacon, chicken salad, eggs, mustard, mayo and smoked ham. Too much? If not then just take down the challenge! What you'll have is you have the Mother Chucker for free, a  250peso worth of Chuck's Deli gift certificate plus your name will be written on their hall of fame board for bragging tights!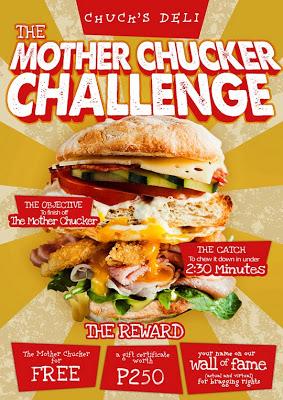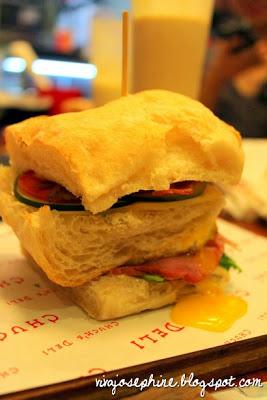 Chuck's Deli is just so awesome to not try them out, really. The fun experience while dining here just won everyone's heart. So take your hungry pit to Chuck's Deli and let their slabwiches and more get you!
Chuck's Deli 
Serendra Piazza
141 C Bonifacio High Street,
Fort Bonifacio, Taguig
(02) 576-4210