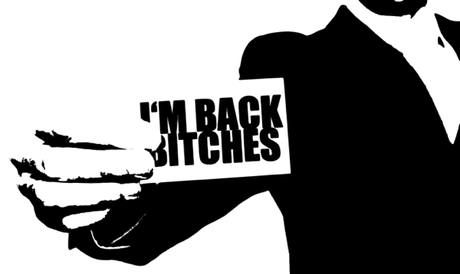 You read it right, bitches (oops!)
My Sincerest Apologies with the way I started this post.
HELLO MY BLOGSPOT BLOG!!! I MISSED YOU SO MUCH AND I'M REAL SORRY FOR NOT UPDATING YOU SO MUCH AND MY READERS HERE!!! I HOPE I DO HAVE. I REALLY HOPE I DO HAVE :D
It's been awhile, you see. I haven't been posting here a lot..except when I'm really needed to or a nice PR wants to post a link here. But I finally manage and muster up my courage to update this site again! Let it be reincarnated, for God's Sake!
If you know me personally or follow or however you want to call it, I've haven't lost my touch with blogging per se. I am actively writing for a site called WHEN IN MANILA (WhenInManila.com). It is a community of writers, photographers and storytellers who has a common goal of what else, tell you a fascinating story! So you see, I'm still up and running! And yes, improved a lot! If you want to see all my posts with them, here is the link: http://www.wheninmanila.com/author/jo-arce/
Guess I'll have to stop the blabbering and let the good ol' blogging roll!
Long Live the Wallflower of the Jeepney!!!