As a teacher, it breaks my heart to watch a potential-filled student walk away from dance. Oftentimes the decision is one pushed laboriously by financial burden, as we all know how expensive a love of dance is. The costumes, the pointe shoes, the lessons, legwarmers, and leotards... Oh, my parents' poor bank account! My sister and I were lucky to have parents so accepting and supportive of our passions and that our family could afford to help us foster those passions. But not all little dancers are so fortunate and at this thought is where
Jordana Jands
set to work.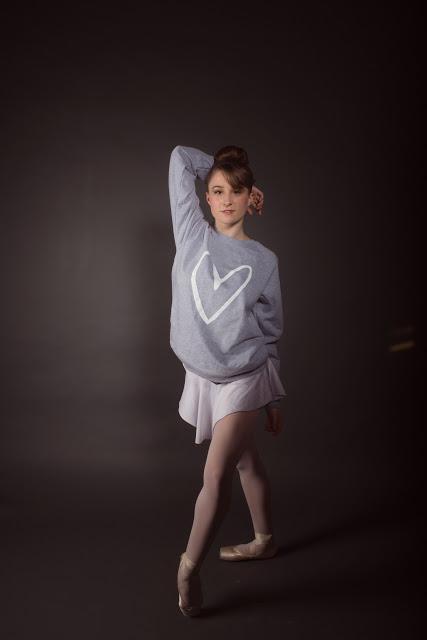 I
n a small town in Alberta, Canada, Jands' apparel line 
dancelove
 provides their customers with the ability to support the worldwide dance community while sporting the comfiest clothing featuring adorable scripted dance lingo. 
For each purchase
, $1 is donated to
a local dance studio to be used towards covering costs for dancers that need financial assistance. What could make y

ou feel better about where you're putting your dollar than that? It's a wonderful mission from a great company with completely lovely products. And I can't forget to mention how luxuriously soft that sweatshirt is. With a harsh winters' week up here in Maine, it was my choice article of clothing pretty much Monday through Friday. The materials are high quality with fine texture and I can certainly attest to their durability. Such a beautiful
mission
will warm your heart on this February day.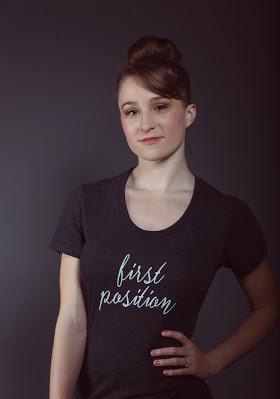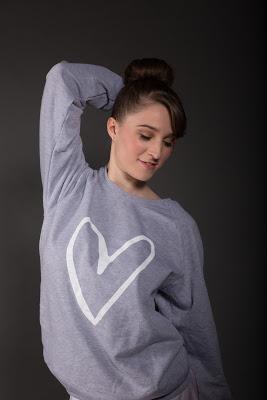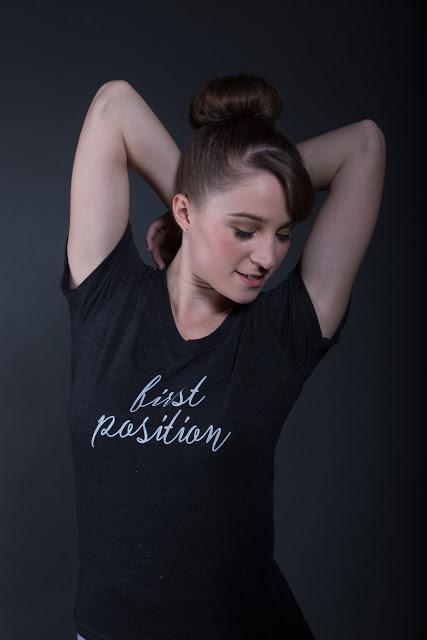 Thank you,
Jordana
, for your genius and thank you to Patricia with
Kivalo Photography
for the wonderful photographs.