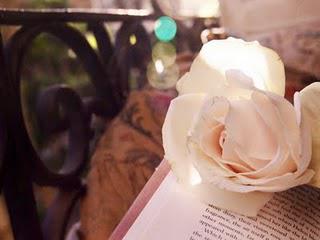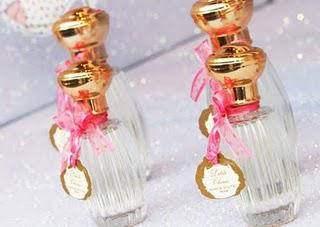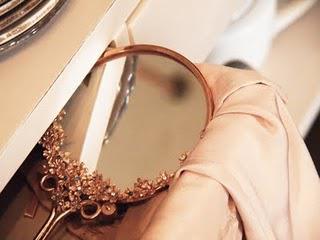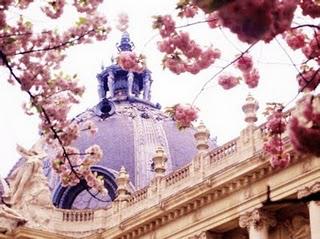 Images from The Wild Fleur
Walking home yesterday evening from the gym, it started sunset showering. And it was beautiful. Really. It was the kind of warm and gentle summer rain that created mist that raised from the tiny cobblestone streets in The Marais. 
Mind you, I'm not a person who enjoys things like romantic walks in the rain, strolls through the snow; In fact, I prefer to stay in or shuffle home in frenzy when any kind of precipitation 'happens'. But last night something was magical; don't laugh. I relished in it and stopped in the middle of the street, tilted my head back, put my hands out and let the warm drops tickle my face. It was a wonderful moment that I was sharing with myself until a taxi drove by and the driver aggressively yelled 'La vie est belle!' out the window before swirving around me leading me to get splashed with a grease stained puddle. I love Paris.
That being said, one of my favorite websites to go to when I'm feeling that life is ugly is The Wild Fleur (formally Paris in Pink) for a double dose of all things pretty in shades of pink, gold and floral. In this case, floral is a shade. 
Camille, la creatrice manages to capture and celebrate
la vie en rose
with her daydream-esque photography and charming little notes to her readers. This blog was what my imagination was made up of when I was a little girl when I dreamed in pink. It 
whisks you away into a fantasy of what life can really be like if you just allow yourself to see the beauty that is right in front you. 
And how apropos that I am starting to read 'Chéri' by Colette! Inspired by the old world beauty of Paris and Camille, The Wild Fleur. Today I will bring out my girly side. Switch out black skinny jeans for a floral skirt, chap stick for lip gloss, ponytail for flowing curls and top the look off with pastel Repetto ballerinas, a mohair cardigan and leave the air kissed with Marc Jacobs Biscotti 'Splash' as I walk by. 
Today I am a Dior 'Chérie' ad.