Mrs. W. Bayard Cutting gave a gift to the Metropolitan Museum of Art in 1940. Back in 1940 Mrs. Cutting could never have imagined anyone could be sitting in Oregon on a Friday evening and perusing photo galleries of beautiful vintage clothing in a museum across the country. I wonder if this gown was made for someone in her family. I wish the Met published more details!
I find this American 1904 silk gown to be extraordinary. Regular readers of Belladaze already know I like everything to do with birds, but even if birds are not your thing, I bet you will agree this stitching and detailing is very special!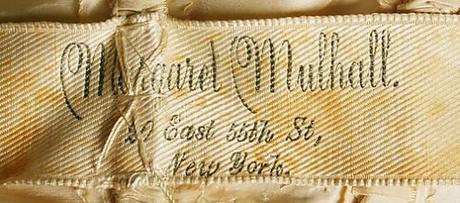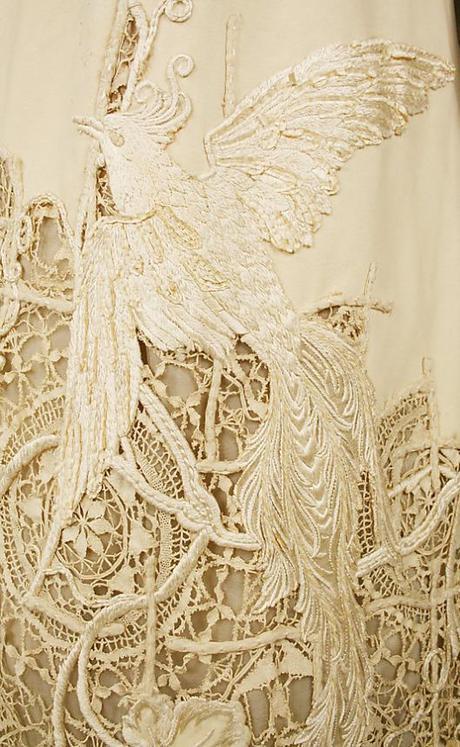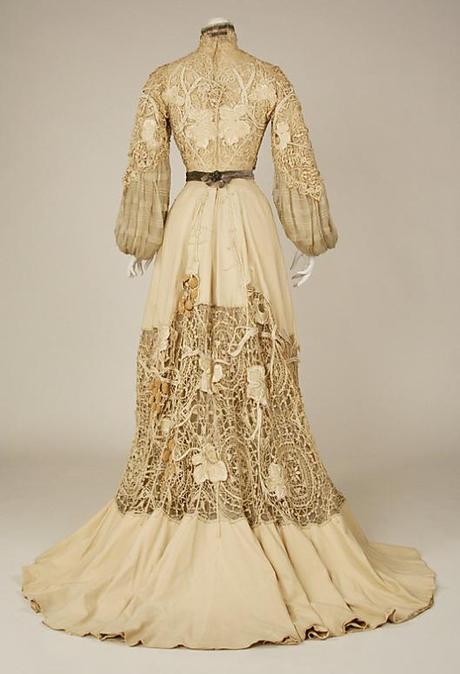 Thank you Mrs. Cutting for recognizing this was a treasure worth preserving.
Source: www.metmuseum.org