Two weeks through the full-out rehearsal process...
I'm going to try to not make all of my
Swan Lake
diaries so depressing, because there have already been so many fun moments through this process, but gosh, have I been exhausted lately. My body can't recover quickly enough to be ready for the next day of rehearsals. I'm always hungry and always tired (for the last couple weeks, anyway).
I've been really bad about timing out my meals and snacks properly, lately. With my internship at a Maine Congresswoman's office, I get absorbed in the work of data entry, answering phones, and endless trips to the scanner (I know it sounds mundane, but I'm having a lot of fun!), and I forget to stop and eat lunch. I'll have a breakfast of yogurt, berries, and granola first thing in the morning, finish up my interning hours, and by the time I leave, I have to run straight to rehearsal. I don't want to bog myself down with a whole meal right before an intense hour and a half of dancing, so I'll have a banana or granola bar and off I go. It's not until after rehearsal and before our regularly scheduled technique class that I will actually get to sit down and eat my packed lunch... Like I said, I've been really bad about it. 😣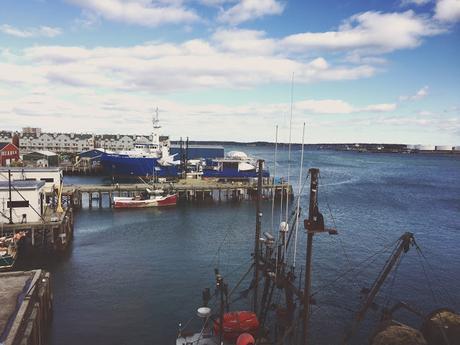 view from the portland office
Despite my time-management issues, rehearsals have been going really well. I hop back and forth between two partners, Glenn and Nathaniel. Both very different, both very amazing. And I can't forget to mention the amazing
Frederick Bernier
 as Rothbart, whom I get to dance with as the Black Swan.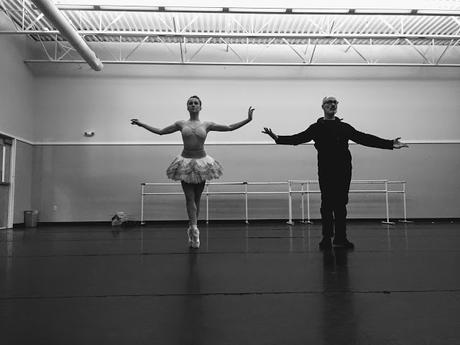 At this point, we have finished putting together both the White and Black Swan pas de deux. Pretty much everything has been set with the exception of the act two finale, and act four. We're trying to get everything learned as quickly as possible as my partner, Glenn, is taking a trip to Wales later this month. Lots to do and the days are going by all too quickly. The tedious and rather painful "clean up" coaching sessions are not far behind.