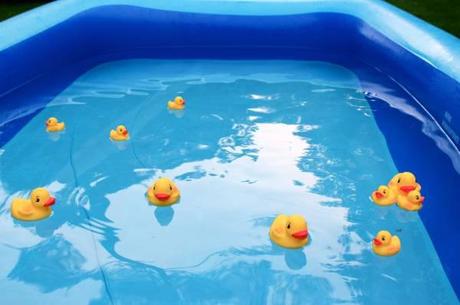 Oy vey! My mom has been having a major problem with ducks setting up camp in her Olympic size blow-up pool, and we just don't know what to do! These little guys appeared last week, and for some reason they are incapable of leaving the pool, waddling, or doing any of other normal duck activities. I don't understand why....
Perhaps they are here to kick off summer, even though it has been on and off in both Paris and New York.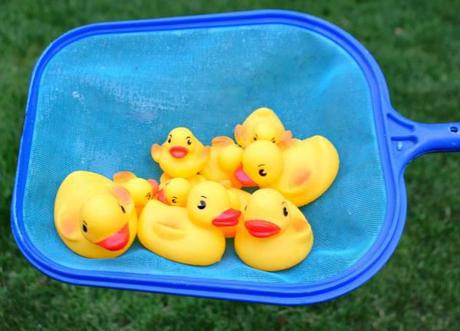 Duck problem solved!
Please don't report me to PETA.
I love Summer. Summer to me is teenage days of meeting up with friends in front of Other Music in the East Village to go to an indie rock show, sticking to the hot seats of my freon-less car on the 101 in Hollywood, fanning myself with a paper fan on the platform of the J.R Yomomoto line en route to Shibuya in Tokyo, biking to work over the Williamsburg bridge, and zipping around on the back of Seb's Vespa in Paris...getting rained on.
Here are some songs that bring me back to some of these memories sous le soleil...
The B52s - Rock LobsterManu Chao - Clandestino  Wilco - Heavy Metal Drummer Coconut Records - Summer DayJamiroquai - Seven Days in JuneSerge Gainsbourg - Sous le Soleil Exactment A Tribe Called Quest - Oh My GodBeck - Earthquake WeatherJon Spencer Blues Explosion feat. Beck and Mike D - Flavor The Kinks - Sunny AfternoonSean Lennon - Into the SunThe Cardigans - Gordon's Garden Party Gal Costa - Que Pena
Listen to the playlist in its entirety here!
I hope you are enjoying your weekend!