Carrying on with our theme of looking good and feeling great this summer, here at Buy As You View, we're turning our attention to the dinner table this week. Eating well doesn't need to cost the earth and we've found some great tips from our friends at www.bbcgoodfood.com on what to eat to stay happy and healthy this summer.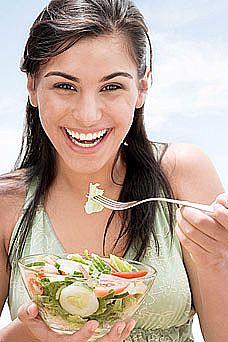 Stay Healthy This Summer!
• Get your daily dose of vitamin D – the sunshine vitamin associated with better moods. It's found in eggs, oily fish, and fortified breakfast cereals and spreads so eating breakfast is a must!
• Lay good food foundations – pack main meals with foods rich in the amino acid tryptophan, a key building block for serotonin – the happy hormone. Chicken, venison, oily fish like tuna or salmon, dairy foods, soya, nuts and seeds are good choices. Vitamin B6 – found in brown rice, wholemeal wheat, beans and pulses – will help your body to process it too.
• Banish bad moods – if your low mood is linked to tiredness, increase your intake of vitamin B3, which your body needs to access the energy from food. It's found in turkey, fish, eggs and dairy products.
• Stay well-oiled – Omega-3 fatty acids in oily fish are vital for proper brain function. Eat plenty of salmon, mackerel, trout and tuna.
• Snacks with benefits – stay healthy and banish hunger pangs with one of these snacks next time you need a nibble:
Dark chocolate – high in protective compounds called flavonoids, chocolate with a cocoa content over 70% has been proven to be good for the heart and help lower blood pressure.
Clementines – two of these juicy little fruits count as 1 of your 5-a-day and most of your day's vitamin C requirements – crucial if you want to stay cold and bug free. They're also a great solution when only something sweet will do.
Dried fruit – so handy if you're on the go! Ring the changes with dried figs, a fabulous source of iron, potassium, magnesium and calcium. Add dried cranberries to yogurt, and snack on dates for their potassium and fiber content. Combine with a small handful of nuts for an energising, sustaining snack.
If all this talk of food has got you thinking about your kitchen and your culinary creations, you may want to have a look at our great selection of cookers and kitchen gadgets which are sure to help take the hassle out of any meal times.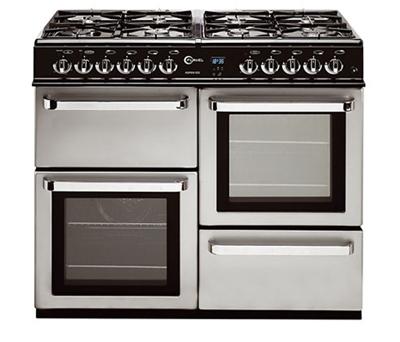 Get Your Kitchen In Shape Too With The Great Range From BAYV!
What's your favorite healthy eating tip? We'd love to know. Tell us below!