I don't know what this post is about, But it is definitely about something.~ Big Boss contestant
This post is about evolution, kind of,  if you read the first two lines and then the third line in the third Para and …. 
Anyways so last night I was looking for something on Google and one thing led to another ( as always) and I found this amazing question-"hey scientists if evolution is true why animals ain't flying in the outer space?" and " is evolution real?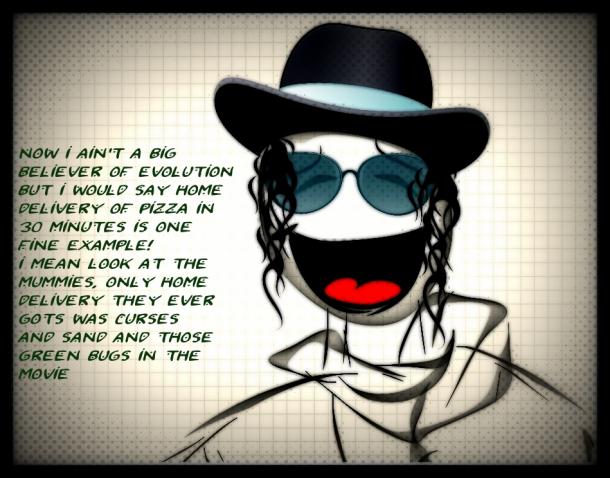 Now Scientists may be all incommunicado on this subject but me, Na haa..I went all out researching on this topic and came back with Gems. Well what do ya know Evolution is real guys!!!
It's happening just like time, only Time has clocks or clock has time or we have clocks with time …..Oh whatever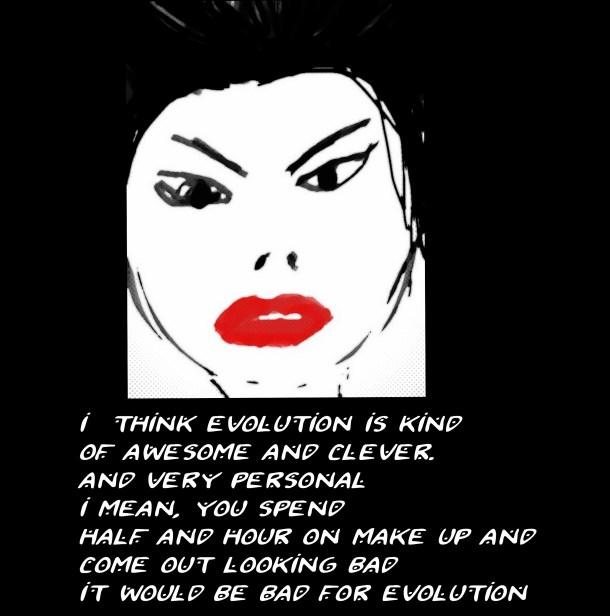 What, you still don't believe! Want examples?
ugh! What are you like, school teacher or something?
Here are some fine examples of evolution from animal world and all of them are well researched facts  so don't even think about posting a negative word hug here…
1) COWS ARE MAKING BETTER MILK WHEN FED TONS OF PLASTIC. IN FACT COWS NOW MOO LIKE MANIACS AT THE VERY SIGHT OF PLASTICS DUMPED ON STREETS.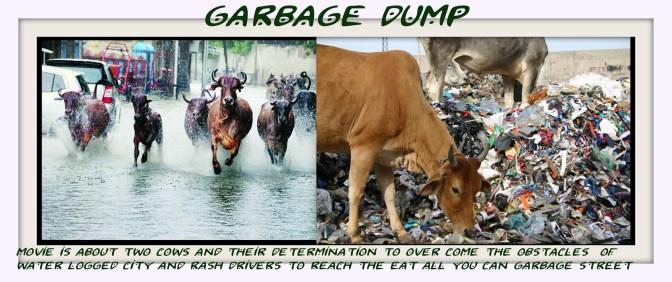 2) ACCORDING TO ONE SURVEY WHEN ASKED WHAT THEY PREFERRED, FLATS OR OPEN SPACES,  95% DOGS SAID THEY  FELT COMPLETELY LOST WHEN NOT CHAINED AND CONFINED TO SMALL FLATS AND FOUND IT VERY DEPRESSING  WHEN THEIR OWNERS FED THEM ON TIME.
3) TIGERS  ARE DONATING THEIR BONES TO PHARMACEUTICAL COMPANIES. IN YEAR 2013 JAN-MARCH 200 TIGERS OF INDIA PLEDGED DONATION OF EVERY PART OF THEIR BODY TO THESE NOBLE CAUSES.
4) FISHES ALL OVER, OCEAN AND FRESH WATER BOTH, NOW ADDICTED TO TOXINS IN WATER , 5000 FISHES DIED RECENTLY WHEN THEY WERE EXPOSED TO CLEAN WATER ACCIDENTLY. FACTORY OWNERS TO BE SUED FOR INSTALLING WASTE WATER TREATMENT PLANT.
5) DINOSAUR LOOK ALIKES FOUND IN THE HACKED PART OF AMAZON, SCIENTISTS BELIEVE THEY ARE BETTER AND FASTER AND HERE TO  HELP MEME MAKERS DO THEIR JOB PROPERLY
Interesting stuff huh, bet you didn't know these.
I know this post has proved to be valuable to all of  you, especially to those who are interested in science stuff like you know animals and stuff and bottles and tubes and colorful liquids and to champions gulping methanol and waiting to be transformed into hulk.
Have a super fabulous weekend everybody and  don't worry about animals, evolution is taking care of every thing.
-Soma Mukherjee