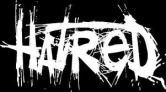 When circumstances force you to part ways with your land and your dear ones too disappear like a castle of sand. This is the time when you realize that you have been completely banned, and ultimately I give you the strength to belittle your tormentors, and have against them a conspiracy planned. If you still can't identify me, it's not your fault, for am hatred, the expression which is bitter than salt.
At times, even my arch rival love, ceases to avert my attention. I easily replace it when merely a misunderstanding between two souls destroys their relation. Two long times enemies are my best friends, for both use me to rekindle their hostile attitude, like a profound inspiration.
At times, those from the older generations find solace with me whenever they see their younger lots following misleading directions. But they can't do much lest being friends with me and observe the assassination of traditions. History repeats itself and no wonder; once upon a time they too endorsed the same intentions.
When a troop of soldiers fires naked bullets over the impoverished ones or the mighty takes away the basic rights of the downtrodden ones. When a child sees her mother being beaten ruthlessly by very own father, or a vehicle just hits a passerby and runs. In all these and many more incidences, I erupt the feelings of the affected ones, fill their hearts with anguish and sometimes their hands with guns.
I know I am not a desirable expression at all. But how could I avoid the blank faces of silent spectators, despite their numbers being tall. Poor fellows, they can do nothing more than becoming the witness, while piety is being experiencing a severe downfall. Moving over, I don't need to work too hard in stimulating your brain, instead your desire to be victorious does it all. If you win the race, that's all. But if you lose, you deter to forget the agony of missing out on the winning call. You start using me strongly against your so called destructors, without thinking that you lost due to your own fault.
If you still wish to change, do it now. Else am always there to rule over your mind and give your existence a total overhaul. I am hatred, believe me I am very honest in destroying your life; all you need is just to give me call!