Soma Mukherjee:
My Fathers post on how He and my Mom survived cyclone hudhud.

Originally posted on affectionatescorpian:
Sub —— EYE   OF   STORM   —   CYCLONE   HUD HUD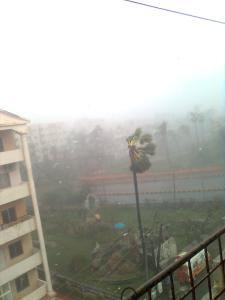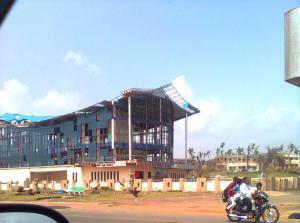 Rajeev Gandhi Memorial on Beach road
11th October   was   being celebrated   as   KARBA   CHAUTH   (a new element   to RENEW bonding between wife and husband being heavily   propagated   by   TV SERIAL   all over India).  Though there   was   a   threat of   CYCLONE   " hud Hud"    over   Vizag, most   of us ignored   it   as,(  in    previous   occasions   of   such   alarm ) we had to cut a sorry figure   in narrating   our   absolutely "TROUBLE FREE "life   and  faced difficulty   in describing   a few   millimeter   rise of   WAVE in the   sea.
Our flat   is located on the second row of   apartments   from   beach road.
At  about   6 PM  , I   informed   my  anxious   son   and daughter   ( Mumbai   and   Delhi )  that   there  was  a clear  sky   with   visible  moon   for   Karba  chauth   calibration    .  They laughed   but   CAUTIONED   US   not to take things lightly  …
View original 1,485 more words