I love movies. I think my love for it springs from my secret dream of becoming an actor, maybe. Everything about it is just magical. The script, cinematography, actors and soundtrack, are what I always look forward to when seeing one.
Soundtracks are important for me. Of course, a good movie will still be good regardless of what music you mix it with. But sometimes, an awesome soundtrack can totally make a good film a great one. Unforgettable even.
My featured artist for today is someone I 
knew
 heard from Josh Radnor's 
happythankyoumoreplease
. It took me two years to find the 
courage 
to watch it. And it was worth it.
Kids, I'd like you all to meet the singer behind the movie that made me cry a river, unsurprisingly.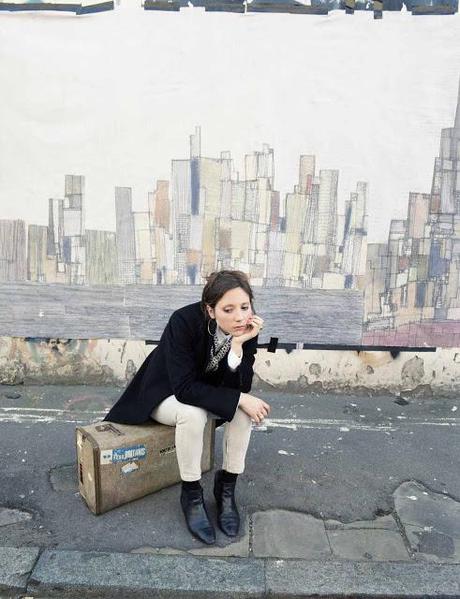 JAYMAY (Google)
Jamie Kristine Seerman  popularly known as
JAYMAY
is an American folk singer-songwriter from New York. (BTW, I am a fan of other music genres, it's just that folk has been a thing for me lately haha). There's nothing much said about her other than the fact that she's appeared in several TV shows. My fascination towards her does not in any way diminish however.
I like how she shares about how is it in New York. At first sight I could not describe any colorful tradition in the largest city of the United States, but really the city itself is a totality of diverse cultures and customs mixed rather wonderfully. Somehow, Jaymay did impressively in telling the world about it. And I absolutely love how she's so environmentally captivating. 
Here's Sea Green, See Blue from her album Autumn Fallin'.
Get to know her more 
here
.
x