Have you ever heard that soothing version of Bee Gee's classic How Deep Is Your Love? I did, a year ago while tuning in to Monster Radio. The Bird and The Bee (TB&TB) is one of those musicians that I found by simply listening to random radio stations. Thank God for the radio and internet!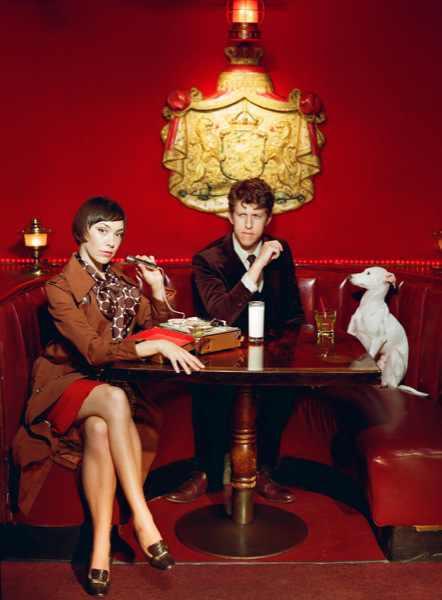 THE BIRD AND THE BEE (Google)
TB&TB is an indie pop duo composed of
Inara George
as the Bird and
Greg Kurstin
as the Bee. Now, I've no idea how they chose their pick but I do know that they've been playing for a good number of years already. They've released seven albums to date, the recent one just last 2010 entitled Interpreting The Masters Volume 1: A Tribute To Daryll Hall and John Oates. I haven't heard the entire album yet but it's exciting because it's Volume 1! It keeps me guessing who they'd cover next!
Reading through their
Q & A
and judging by their photos, I can say that these two are fun people, especially Greg. I did not expect Inara to be a mother because she looks and sounds like a yes-I'm-still-single-thank-you-for-asking lass hehe, still good. I've always had a thing for voice like hers and Birdy and Enya and Norah's.
If you aren't an indie buff, I suggest you listen to all their songs (you can find most in YouTube) to better appreciate their jazzy, electronic pop indie vibe. And for those like me who digs anything underground, I've got you covered!
Check them and their music out!
PS. "..lean on the indie side." - Greg
x