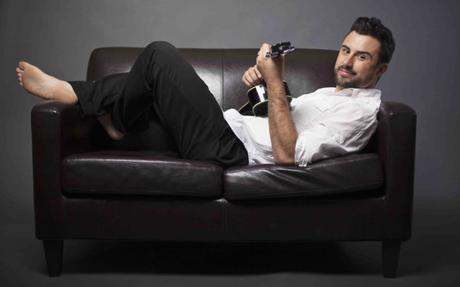 It always gives me great pleasure to update my blog readers on the progress of one of my Songstress Spotlight artists.  In 2013, I introduced my Tucson Songstress readers to Bobby Jo Valentine, a singer songwriter out of the San Francisco area who was highly touted in 2011 as "Songwriter of the Year" by the West Coast Songwriters Association.  (CLICK HERE to read my 2013 interview with Bobby Jo.)
It is easy to understand why the West Coast Songwriters Association would give the folk/pop artist such a distinction, as his music clearly appeals to the highest level musician, and his open and honest lyrics fills a listener with hope.  His soulful voice finds its way into your heart, and simply, Bobby Jo Valentine's music is as his name suggests – a greeting of love and kindness that gives "Be Mine" an interesting edge with all the sugar you'd expect.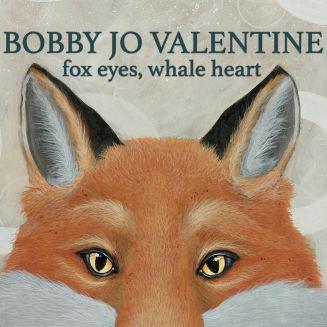 "Fox Eyes, Whale Heart" is Valentine's latest collection, which took him 2 years to complete with producer Scott Michelson.  The compilation leads you in with the upbeat "Carry Me Away," and immediately, the listener assumes that they are on a love-bound journey with starry eyes and a full heart.  When the lilting strings of song #2 "Bones" starts playing, however, with a very different sound from "Carry Me Away," the reality of a true relationship sets in.  We realize that this love is much more complex with the lyric "I'm breaking more than just my bones."  Song after song leads you through the roller coaster of relationships, and by the time you get to the last track, "Something You Happen To," there is a maturity to the love with the lyric "Life isn't just what happens.  It's something you have to do."
Bobby Jo Valentine's "Fox Eyes, Whale Heart" is a gorgeous collection and one that's worth listening to in great detail.  The album is now available for pre-order on iTunes (and includes 4 free songs!!!) with an expected release date of March 27, 2016.  You can also listen to one of the new songs, "Bones,"  off of the new album by CLICKING HERE.  Or, go check out Bobby Jo live when he tours to your city.  CLICK HERE for upcoming concert details and make sure to like his Facebook page for all of his latest news.
In the meantime, here's a beautiful track from Bobby Jo Valentine's previous album.  The song is called "Fly," and it clearly paints the picture of why Bobby Jo is music to take note of.  Enjoy!