This Sunday evening, the world of television (and streaming and web series ... and we should probably consider coming up with another term ...) will gather to honor the best this year of (whatever we're going to rename television) had to offer. The evening will undoubtedly run over on time (as these things tend to do) with too much awarding to possibly contain in just three hours.
But guess what? There's even more. In fact, just about 100 Emmys have already been awarded. Yes, that's right, with still days to go until the broadcast of the 2019 Emmy Awards, "Game of Thrones" has already started its victory lap (10 wins already).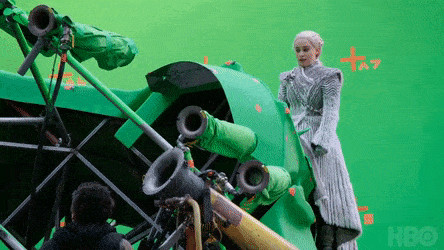 So, this Throwback Thursday, I thought I'd toss it back to last weekend and the 2019 Creative Arts Emmys (aka Part I of the 2019 Emmy Awards).
You might recognize these honors from the two-minute segment during the Sunday-night telecast where they quickly run through the awards that don't fit in the three-hour telecast.
Highlights include visual effects (obviously "Game of Thrones"), choreography (yeah "Crazy Ex-Girlfriend"), cinematography (woot "Russian Doll"), guest actors (yay Jane Lynch, Cherry Jones, Luke Kirby, and Bradley Whitford), music and lyrics (heck yeah "Crazy Ex-Girlfriend"), and reality TV (😭 "Queer Eye").
It's not that these awards are less important or less popular, it's just that if they included all of them in the telecast, Emmy Sunday would be a very literal name (and start at dawn).
But whether you're pro-day-long Emmy festival or glad someone made the tough call here, these are the creative minds who make your favorite shows the wonder that they are and definitely worthy of the nod.
...bi-daily smile...
No big deal, just some Emmy-winning music and lyrics here: