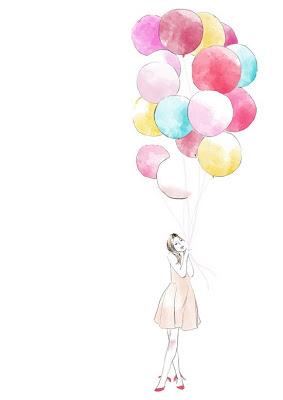 illustration by natasha thompson.
May in France really is one of the best months to be here, especially if you work. Every week there is a bank holiday where no matter which day it falls on, it's an excuse to faire le pont which means to take a long weekend. This year the holidays have fallen on every Wednesday of the month and most folks aren't just bridging long weekends they're "viaducting" them. No really that's the expression. It's a good thing I'm getting the extra down time because I think my body is preparing me for the exorbitant amount of energy that I'm about to expend in the forthcoming days. I have just been exhausted, sleeping at least an extra four to five hours per night. For example, last night we came home at 7 pm and went straight to bed. We woke up for a little over an hour to catch
La jeunesse a-t-elle une histoire?
on the Arte channel; a special I didn't want to miss.

It was a fascinating look the history of youth and its involvement and evolution of pop culture. (I'm sure it will be repeated, I highly recommend it.) 
With only a few days left, here are some things that are on my mind:
I'm hoping that the 30 euros manicure (that's like 40 bucks!) will be worth it and that I'll at least get a hand massage...I'm not banking on it though. In New York, 40 bucks at any nail salon (read: Mon - Wed), for 40 bucks I can get a mani/pedi and ten minute back rub.
With this entire bring NYC to Paris movement happening here these days, I'd really like to see the cheap nail care culture brought over. Consider this my manifestation.
If putting it in a blog post isn't putting it out into the universe, I don't know what is.
I'm terrified of the Clarisonic that my mom bought me for wedding prep. I want to take it for a spin (after all, it is pink!) but for the first time in my life, I did a little research before trying a new product. Numerous beauty message boards have complaints from acne-prone girls who had a serious breakout upon introducing this "system" to their sensitive skin, calling it the "purging period" before they saw results. I don't need my skin to purge week before my wedding. I don't need anything to purge at this moment. My skin has one job next week and it's to gleam like the sun reflecting off of J.Lo's cheekbones in one of her many videos and/or red carpet appearances. I'll test out this bad boy next week and let you know how it works.
My dress fitting last week went well, the dress was a wee bit big but nothing grave. So about this dress that I haven't really been talking about: What I wanted was simple yet just a little unique (if that's even possible), it was impossible to find, so I had it made. Sounds super fancy and expensive right? Having it made was about a thousand euros cheaper than purchasing a dress already designed.
Who would have thought? I did cheat the system a bit and instead of having the couturier sketch my ideas and make a new pattern, I gave her a dress to use as a model and purchased the fabric and lining at one of the many fabric stores by Sacre Coeur. Done and done. When I was 14, I bought a vintage dress for 3 dollars at the Good Will
that is my ideal cut, so I figured work with what works...and it does!
This weekend will consist of blowing up balloons, creating our place card settings (it's a mini project), scrubbing down my father-in-law's apartment on Ménilmontant (that his previous tenant left in squalor complete with Hello Kitty plush dolls everywhere), preparing it for my girlfriends from the States to stay in, preparing my own apartment for house guests Dr. Becky and one of France's finest bloggers
and trying to live in this special moment because it's going to fly by once next week comes.
Despite everything that has happened with my family, I do wish they cared a little more. Even an e-mail would suffice. A misconception especially on a recently published article on the subject is that I am upset because my grandmother wasn't paying for the wedding (and more cruelly that I am spoiled brat living in Paris, live can't be that hard). This is not true.
Had she been honest with me about not wanting to participate, instead of going about it how she did, I would have had the best of both worlds:
a wedding done my way and my family's support.
Am I really the only one that sees it this way? So frustrating...
We're in countdown mode and are knee-deep in preparation. I will have more to report when...the Americans arrive..New Yorkers specifically. Stay tuned!!