They say that size isn't everything right? Well, my boyfriend is tall. 6 ft 2 in tall to be precise. Which, I think is the perfect height for a man to be. I'm 5 ft 4 in so he towers over me but that's just perfect, it makes me feel fantastic having a tall man by my side! But how I feel about his height is besides the point. I never realised how it made him feel until he brought it up a few weeks ago. Apparently, it does present a few problems, particularly when buying clothes. His upcoming birthday seemed an ideal opportunity to write this gift guide for tall men.
Of course, I've written this with my boyfriend in mind but I hope it will help you out for your Dad, your Brother, Uncle, Grandad, or maybe that dude in the office you're really pally with.
Tops For Tall Men
I asked Paul how he felt about shopping for tops and his response was:
"I long for that one long fit t-shirt I bought long ago."

Paul
You see, most high street stores seem to assume that if a man is tall, they are also wide. So for taller guys to find a top that fits them length wise, they usually need to go a size or two up on the high street. As my sweetheart is fairly slim, this can look a bit well… daft! Jacamo have a fantastic selection of longer length tops for men to fit all styles and budgets.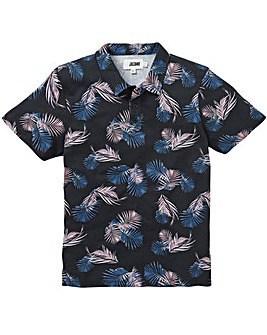 My partner is into his prints right now so this one looks perfect
Pants For Tall Men
Again with pants and jeans, high street stores seem to assume that most men are either 21 years old, short and skinny or if proper grown ups, a bit chubby with short legs. Jacamo to the rescue again – they stock jeans up to 36 inch length.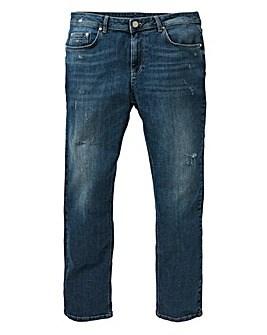 These loose indigo jeans will do just fine!
Non Clothing Gift Ideas For Tall Men
Concert tickets – tall men never have a problem seeing over the crowd at a concert
Longer length yoga mat – because nobody likes to have their feet hanging out
Full height tent that he doesn't have to stoop in
Extendable shower hose – so he can shower above his chest
A king sized bed
Gifts You Should Never Buy For a Taller Guy
A romantic weekend in country cottage
Economy seats on a budget airline
Theatre tickets (unless they're on the front row)
A garden chess set
Clothing featuring vertical stripes
Whether you need ideas for his birthday, Father's Day, Christmas, Valentine's Day or any other occasion, I hope this gift guide helps you out! Likewise, if you have any more gift suggestions for tall guys, please leave them in the comments below, I'd love to hear from you!
Rach x
This article first appeared on whatrachdidnext.co.uk. If you enjoyed reading it or find it useful, I would love it if you would link to it or share it on social media but please don't copy my work. All pictures are taken by me, or I have permission to use them, and all words and opinions are my own, unless it's a quote.