After Ched Evans was recently released from prison after a two year sentence for raping a young woman while inebriated, a lot of debate has arisen as to whether he can continue playing football professionally.
Sheffield United were looking at signing him until Jessica Ennis, a long standing supporter of the club, spoke out against it. Now, a few months on, Oldham are looking to sign the striker but are receiving a huge amount of public backlash.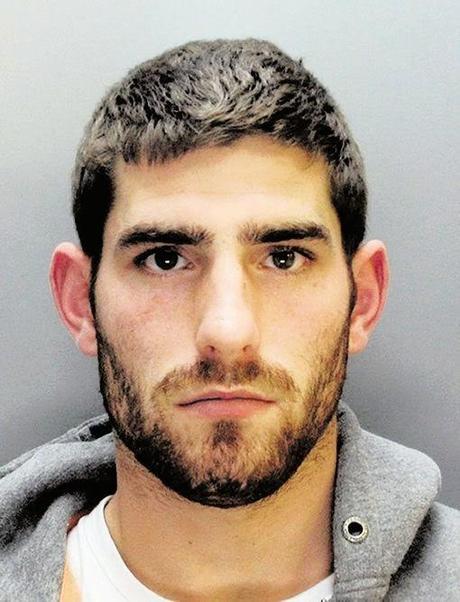 The case highlights the public's anxiety about how to rehabilitate criminals after they have done their time. It is important that offenders released from jail should be given a second chance, otherwise, what would stop them from repeating their crimes? Unfortunately, many ex-offenders  find themselves re-offending after being released from prison because they are unable to find re-intergrate into society. Between July 2010-June 2011, it was found that the re-offending rate stood at 25%, with those that had a sentence of 12 months or less more likely to re-offend than not. What criminals do after imprisonment is a highly important issue, and the Ched Evans debate highlight's society's anxiety as to what to do about it.
Ched Evans' rape conviction did not surprise me at all. There is a 'lad culture' that is rife in this country at the moment, especially within a sporting environment, that has bubbled to the surface in the form of Dapper Laughs and others. This lad culture reflects misogynistic attitudes veiled as banter to normalise sexual abuse, rape and the derogatory treatment of women. Myself, as well as many other women, have experienced an attitude arising from this culture that men are entitled to as many women as they desire, regardless of whether they have partners or whether a women wants to get involved.
For Ched Evans to be allowed to return to professional football would be an expression of acceptance of behavior like this. Footballers, whether they want to be or not, are role models for our young people and what they do, on and off the pitch, will influence them. While Ched's victim is forced to go into hiding and change her name to escape abuse, he is in the process of negotiating a lucrative deal with a League One football club. It's hardly fair. And for future victims of rape, it sends the message that you should report sexual abuse at your own risk. No convicted rapist should be allowed to return to the public eye after they have completed their sentence.
However, I sincerely hope that Ched Evans is able to use the knowledge and skills he has picked up as a professional footballer to develop his career away from the public eye. His rehabilitation will also prove important to the public's opinion on how to deal with ex-offenders and so should be carried out correctly. Unfortunately I fear that this is not the last time we will hear of a case like this.