The school my elder son goes to allows birthday gifts to be distributed in schools but only story books or small useful educational materials. This hardcover is among the gifts he received from his friends on their birthday.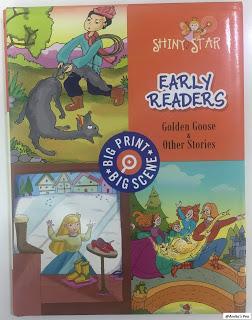 "Fairy Tales for Early Readers – 'Golden Goose & Other Stories'" is a collection of three fairytales. I would not lie and say that the kiddos love it. Actually, they have only read the first story yet (the book stays with us for almost an year I think!), but yes he did like it. The stories in the same order are:
The Golden Goose
Peter and the Wolf
The Red Shoes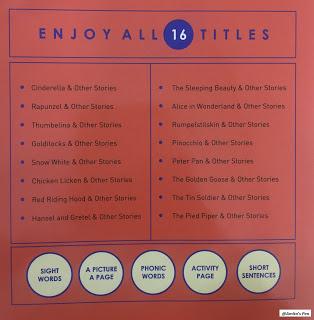 As mentioned on the back page, the book has one big picture on each page along with short sentences written in required big enough font. There are also few phonic/sight words on the picture to help kids learn and understand – pictures speak better than words. Also, each story is followed by a small activity wherein the child needs to match the words with their pictures – surprisingly, children learn them very fast.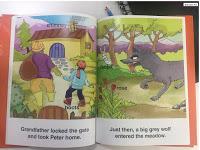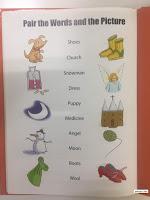 Similar sets of books are always available with almost all publishers dealing in children books. The best idea I think is to go over a counter, have a look around, turn a few pages and get one or two.

<a rel="nofollow" href="http://ws-in.amazon-adsystem.com/widgets/q?rt=tf_ssw&ServiceVersion=20070822&MarketPlace=IN&ID=V20070822%2FIN%2Famspe-21%2F8003%2F14c5fb9c-0600-4520-88d7-987152c5b383&Operation=NoScript">Amazon.in Widgets</a>