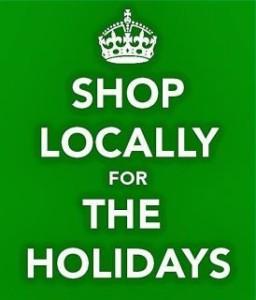 Image found here.
The government has pledged to boost small business, such as independent retailers, by investing a significant amount of money into a variety of areas that will help them to grow, thrive and compete well in a market place, heavily dominated by the business giants.
According to the BBC website:
Business Secretary Vince Cable said it was committed to freeing small businesses from "unnecessary burdens" – with help to include providing more finance and improving access to advice and support.
What are the Government planning to offer Small Business?
The government has pledged a variety of things that have been designed to help business:
Better and faster internet connections
Making it easier for small businesses to switch energy suppliers
Encouraging lending to small business
Improving the access that small business have to vital support and advice networks
Assistance tackling the problem of late payments
Cutting business rates for local retailers
Why are the Government trying to help?
For years, larger companies have had a real monopoly over a vast portion of many business industries, with mass buying allowing you to offer cheaper products, better built websites allowing for more reliable and effective online services – at a time when the internet is a powerful tool for connecting business with the consumer – as well as having a seemingly unlimited access to investment that most smaller businesses would never be able to get.
Are the Changes really going to Help?
It's easy to want to say "no", and pass this off as yet another smoke-screen, by the government. However, assuming that the investment really does go to the businesses that need it, there are a few benefits that could help to boost the ailing High Streets.
Faster Broadband
Better broadband will help to encourage customers to shop locally, rather than turning to the bigger retailers by allowing smaller companies to offer the same (or similar) online services as their larger rivals.
This could include allowing the consumer to order online, and pick up instore – an option that many large retailers, including Argos, New Look, ASDA etc already offer.
Online retail also encourages immediate payment, whether that is by Credit Card or by online services such as Paypal. Encouraging customers to pay up front is helpful for ensuring that customers pay, and is a great help for retailers – as well as service providers – who are not able to supply card machines, to accept payments.
Energy Switch and Business Rates
Excessive overheads are an often griped-at killer for small business, and the recent rises in energy prices has not helped retailers to reduce their overall costs. Making it easier for companies to switch to cheaper alternatives could keep a business' lights on for a few hours longer, allowing you to trade for more days in a week.
This also goes for business rates, which another killer for business. Therefore a cut on business rates is going to give a small retailer extra money to invest elsewhere in their business, such as in stock or better window displays or advertising.
Lending
Poor lending from finance providers has been a huge problem for several years, with many retailers who have been forced to close their doors, citing their banks inability to help them – financially – as one of the main reasons.
For many small businesses, it isn't about large amounts of cash, it's about small amounts that they need to give their business that extra boost. Whether that is purchasing better equipment that allows for a better service, a better positioned retail outlet, or just investing in stock that the customer wants.
So, a small amount of borrowed money could be the step that gives you a foot up an keeps you on the High Street.
Advice and Support
As a business, you are likely to be incredibly passionate about what you do and what you sell, and that is great. You sell yourself your brand and your products on that passion. The problem is in those areas that you're not so passionate about, and probably no knowledge or even interest in.
By offering better access to advice and support, small businesses are able to learn how to market themselves more effectively, how to utilise a website and social media, how to find the best suppliers and connect them with other small businesses who they can work alongside to help boost each other.
Support is often invaluable to a small business, especially when the business owner is working alone, because the world can seem completely lonely and isolating. Knowing that someone believes in you and your business keeps spirits high, and makes running a business much more enjoyable. This could be in the form of a mentor or adviser, or even connecting you to a group of other retailers who support each other.
Overall
It is still to be seen how exactly the investments will help to keep your business afloat, but it is a step forward no less. Some, however, might argue that the government is not doing enough to encourage people to support small businesses, and that local retailers just cannot compete against the giants.
What do you think?
Do you think local business is dead, or do you think there is hope to revive our ailing High Streets?
Do you think that government should be doing more?

Twitter

Facebook

Google+

Pinterest

Blogger

RSS Feed

Email