Christmas is one of the busiest times of the year, as the news surrounding this years Black Friday and Cyber Monday shows with stories of violence in ASDA over reduced TVs, and the UK experiencing its busiest online shopping day ever on Cyber Monday. Therefore, it would be foolhardy to not attempt to utilise this time of year to the benefit of your business.
Here are three ways to take advantage of Christmas:
1. Advent Calendar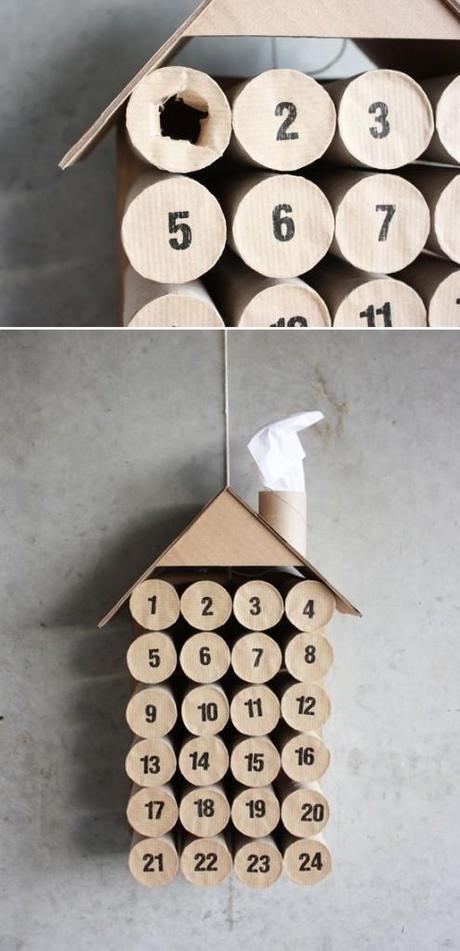 Image found here.
Everyone loves Advent Calendars. They are great for counting down to one of the most anticipated days of the year, and – more importantly – they are the bearers of lovely little treats. In a literal Advent Calendar this is of course chocolate, but in the online world who said that you can't offer something a little more exciting.
So why not turn your website, blog or Facebook/Twitter page/s into a virtual Advent Calendar by offering your customers something that they will love. A few suggestions include:
Daily competitions allowing customers to win some products
An image relating to your products and/or services
A freebie relating to your products and/or services, such as sneak peeks of new products or free e-books
Special limited-edition offers
Make sure that the offerings start small, and gradually build up to something big on Christmas Eve to make sure that your customers come back each day.
You should utilise bringing people to your page, by encouraging them to "like" and "share" so as to attract plenty of other new customers, creating an excellent advertising opportunity for your business.
2. Christmas Fairs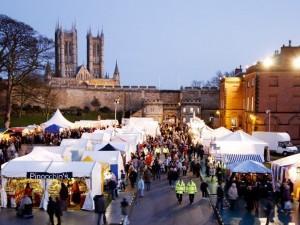 Image found here.
Christmas is the time of year when Fairs pop up in nearly every single town and city, most of which are incredibly well attended. The 2012 Christmas Market in Lincoln attracted 250,000 people, proving that Christmas Fairs and Markets are a sure-fire place for finding a large number of potential clients.
Of course, the word "Christmas" means that the cost of renting a stall at a fair or market is going to be higher than at any other time of the year, but with the guarantee of a larger crowd than at any other time of the year, most traders will find it a price that is worth the gamble.
3. Christmas Saving
With the cost of Christmas rising year-on-year, more people are joining Christmas Savings schemes that allow customers to save up money each month which they can then spend on products for a variety of retailers.
What does this have to do with your business? Well, your business could be one of those retailers, if you join forces with a Savings scheme. Think of all of those customers with money to spend, who are looking for something different and/or unique for that awkward relative who is a pain to buy for.
Okay, so it might not be easy to get together with a scheme, but it is worth looking into and worth all of the hassle it might take.
Hire Kat for your Christmas business needs.