Finally, today is the day! Let the giveaway begin!
Rotation Dancewear

and a dancer's days have partnered up and are giving you the chance to win a beautiful outfit to sport all summer.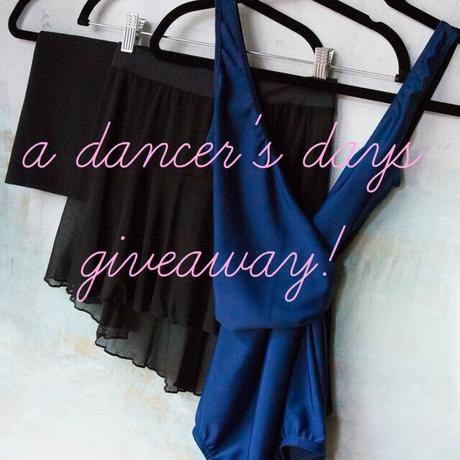 We have for you the ever-elegant

Ro&Line Suzanne Leotard

,the

Chamberlain Goods Backwarmer

, and to complete this ultimate summer outfit, the

MStevens Mesh Skirt

. The leotard design is 

unique with a new spin on a retro style.  It has a mesh back with a low ballet legline and a tie wrap detail for a more custom fit.

The backwarmer is an 
intelligent design that keeps the core warm while allowing the upper body and hips to be free from bulky warmups, perfect to keep your core warm during mild partnering. Finally, the

skirt is made of quality nylon/spandex Milskin.  The Milskin waist band gives a slim and secure fit across any size hip.  This delicate design is great for rehearsal, class, audtions or the stage.
The winner can pick the color they prefer for each of these items.
As you may know, I'm a big supporter of dance items that

flatter curves and can

support a variety of shapes.

The Ro&Line Suzanne Leotard will absolutely give you that, an item that April McLeod (owner of Rotation Dancewear) designed herself. The leo paired with the MStevens Mesh Skirt gives an elegant and feminine line.
It is a $92.00 value that could be yours free!
Here's what you need to do for your chance to win:
1. subscribe to a dancer's days for email alerts (right sidebar)
2. 'like'

a dancer's days

and

Rotation Dancewear

on facebook and follow @

rhiannonkpelletier

and

@rotationdancewear

on
 instagram
3. share this post on facebook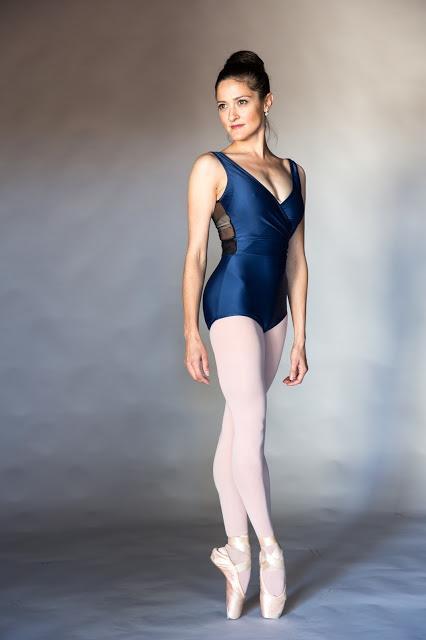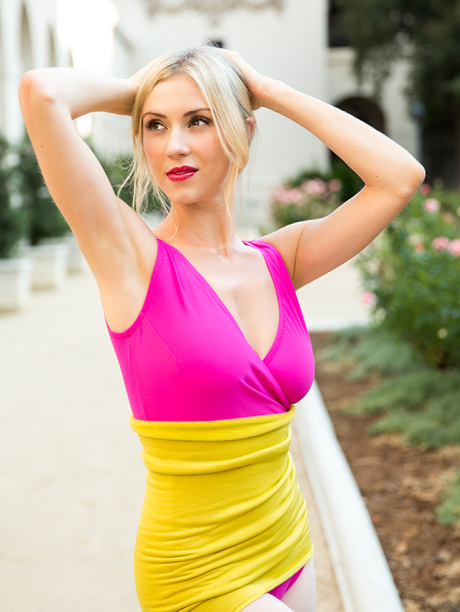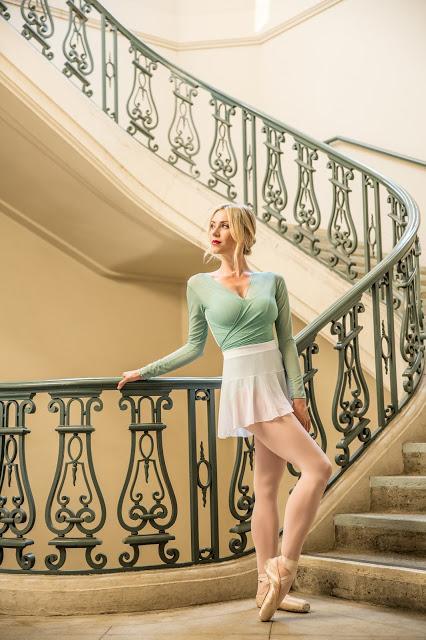 A little introduction to get us acquainted...
Rotation Dancewear is an online dance-clothing boutique focused on providing professional dancers and students with high-quality and unique pieces to enhance their dance wardrobe.  Their inventory is a curated selection from boutique wholesalers and dancewear artisans.
I first discovered Rotation Dancewear when April McLeod (owner of Rotation Dancewear) emailed me to spread the word about her new line, Recycle by Rotation, a marketplace of sorts that allows dancers to buy and sell pre-owned items from one another. The company aims to "connect the closets of professional dancers," how cool is that? The products are all truly high quality and gorgeous and I'm so thrilled to be in partnership with such a unique company.
~ * ~
Meet April McLeod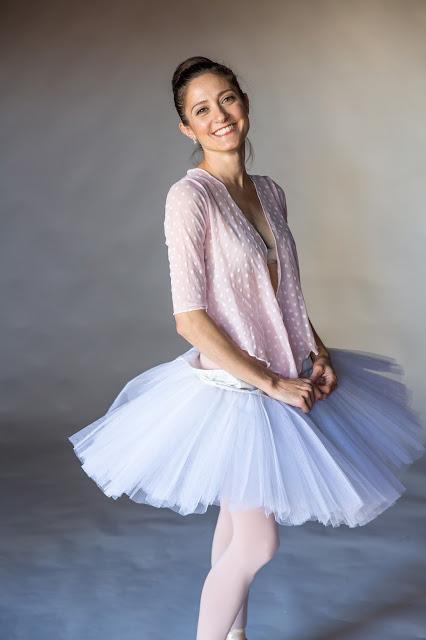 April is married with two children and currently lives in the Los Angeles area with her family. She has been a professional ballet dancer since the mere age of fourteen and has spent most of her professional career as a freelance dancer doing commercial work in Los Angeles, but also had the opportunity to dance with the Sacremento Ballet. April was even a student at the Rock School of the Pennsylvania
Ballet. After returning to California from The Rock as a young adult, April took some time off from ballet to work in the fashion industry. She explains,
"To be honest I was a bit burnt out and my mother had just passed from cancer so my drive to dance was a bit diminished."
Upon finding a mentor, Mario Nugara, a former student of School of American Ballet and pupil of Maggie Black and Chirstina Bernal (

see bio here

), she returned to dance in her mid-twenties. April has spent her more recent years dancing for him and doing volunteer work for the

City of Angels Ballet

, Nugara's non-profit organization which provides professional ballet training at no cost to the underprivileged children of the Los Angeles area.
By age twenty-four, April realized the opportunity for a traditional career in classical ballet had

passed. "Twenty-four, as we know, is mostly too late to receive a contract in many companies and so I found my path in my training with Mario as well as my other mentor and friend
Stephanie Saland (former principal with New York City Ballet under George Balanchine)," April says. "My training with them has taken me further as an artist than I thought possible and while I am not showing off my work on any big stages, I am happy with how far I have been a
ble to go." A reality I can relate to as a dancer, sharing my work on the Maine State Ballet stage. April started Rotation Dancewear after having a miscarriage when trying for her second child. It was then she decided that it was time to try something new in life:
"Having such a deep love of ballet and a passion for fashion, Rotation Dancewear seemed like a fun new venture."
April sought out dancewear designers to create the cultivated collection you see on Rotation Dancewear. This company goes beyond the lengths of a mere store and falls delicately into the category of a gallery. It is art made for other artists to don and aid their creation.
April has also been working on her own designs including the leotard provided today. She explains that she is "I
nspired by the dancewear style of the 50's 60's and 70's as well as pieces I have collected over the years and items from my mothers time as an ice dancer.  I love the feminine simplicity of those eras and want to emulate that in my designs for Rotation Dancewear."
~ * ~
This contest will close exactly one week from today.
Good luck, lovelies!
A big thank you to April McLeod at

Rotation Dancewear

for donating her beautiful items and

Jeff Baker

for the incredible photographs.