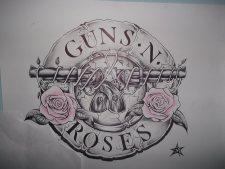 The desire to dominate and capture the throne is dangerous. It destroys lineages, makes blood cheaper than water, tends some fond relationships to go incomplete forever and ignites the feeling of vengeance among those survived. The war continues, the agony continues, and the battle that once started with the greed of power also continues, in addition to another chronicle – The Revenge!
What we have seen in the tortured yet glorious past of the world, the nations are full of stories that stem on these two dire pillars, reign and revenge. The mighty suppressing the weak subsumes the first part of the endless saga. In the later part, the story is other way round, with the remaining ones of the dead becoming dreaded and deadly. The show goes on with legions of lacerating, and lamenting tales being unfolded at every nook and cranny of the globe.
From the ancient times to medieval to modern, and from the time of Chengiz Khan to Hitler to the mighty sheep of the modern times, there is no end to the lust of power expressed by the mighty rulers. They kept on murdering the hopes, aspirations, and inspirations of millions throughout their realm of terror and gave birth to those who spread terror in retaliation, as revenge to the loss of their loved ones.
The time until eternity will stay busy in noting down all such gory incidents it has witnessed. Unfortunately, it cannot stop those nuisances from happening, and fortunately, it is again the 'time' that tends all to forget what they suffered in the past. With no option left lest to abide by the orders of their suppressors, they do live a life, but which could better be called as 'lifeless'. There is little hope for the hardliners to go soft and exactly the same way, there is hardly anyone to stop the soft ones from getting as sharp as pointed weapons.
This conversion story of roses to guns and guns to roses sees no respite, despite the obvious dire consequences. The so-called caretakers will remain eager to compel their opponents to bow down and praise them, come what may. As a backfiring measure, the suppressed will continue to resist the forced orders despite their inability to survive on a diet of malnourished meals and acidic air, all polluted by ammunition junks and gun powder. If you have any intermediate way to end this eternal war between guns and roses, please go ahead and speak right here.