My good friends, Christianne and Jerby are celebrating their birthdays today! Well, technically, only Tianne because Jerb's was yesterday. But I always greet them
together
haha. I love these girls to bits! Here'a note
ala
case digest I made for them 2 years ago, still applicable today. I miss you two. Happy birthdays! ♥



TIANNE AND JERB vs PEM, 2 SCREW 1
Facts: Christianne and Jerb are celebrating their birthdays on September 7 and 8 respectively. Although Pem feels extremely out of place because she is the youngest and not a September girl, she deemed it necessary to give something to them on such blessed days. However, since Pem is almost always together with the petitioners, she had a hard time coming up with a nice surprise present and ended up with doodles on her notes. Such notes she regarded as highly technological present. 
Issue: WON the respondent abused her right through her present pursuant to Art 19 of the NCC.   
Held: NO. Pem acted in good faith in the exercise of her rights with justice, gave the two their dues and observed GREAT honesty in coming up with the following:  
MY TEN PRAYERS FOR YOU, GIRLS, ON YOUR BIRTHDAYS (Because I love you and I am a good friend. Aww. Am I the sweetest or what?) 
1. I pray that Daddy God blesses you with all the things your hearts desire. Only the good things that is. 
2. I pray that you be blessed with good health. I mean, you two be healthier so that all is fair in weight and size. 
3. I pray that you may enjoy wonderful moments with your families. Aside from me and others, they are the ones you can run to in times of troubles and distress which is in our case, every time. 
4. I pray that you do better in school and enjoy every moment of it. Pray for me too so that you may enjoy my company for a longer time. (School be good, you don't know what these two are capable of). 
5. I pray that you not only become healthier, but wealthier as well. I just love being your friend. Ü 
6. I pray that you be more beautiful inside out. Not too much though, I might be mistaken as your PA. 
7. I pray that you may have more friends not just on Facebook but in real life too who will always be there for you for richer or for poorer, like me. And friends who would always bring out the best in you and still be there when the monsters get out in you, like me again. 
8. I pray that you may find guys who would love you unconditionally and be OUR faithful servant till the end, free of charge. 
9. I pray that you remain good and happy persons who are ready to face challenges with all smiles on your chubby faces, and to help others also. 
10. I pray for your success, both of you, in whatever you do. Your success is my success. Your first bigtime salary, don't forget me. Aim higher, work for it and believe in it (not applicable to me). xxx  
WHEREFORE

, for lack of merit, case is DISMISSED. Friendship,  fun and ocassional misfortunes, as corny as they seem, are AFFIRMED and can never be attacked directly or collaterally. 
SO ORDERED.


In other words, HAPPY BIRTHDAY GIRLS! :)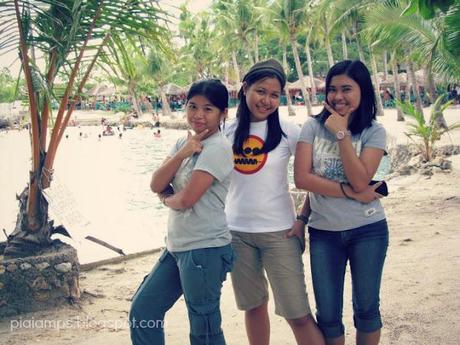 Bagets na bagets, mga teh!