Below were some lines in 'Harry Potter and The Chamber Of Secrets' which made way to my notepad.
1. Hearing voices no one else can hear isn't a good sign, even in the wizarding world.



2. Celebrity is as celebrity does



3. Books can be misleading



4. Anyone can make a mistake,



5. When in doubt, go to the library.



6. Honestly, if you were any slower, you'd be going backward



7. Never trust anything that can think for itself if you can't see where it keeps its brain?



8. The best of us must sometimes eat our words,



9. It is our choices, Harry, that show what we truly are, far more than our abilities.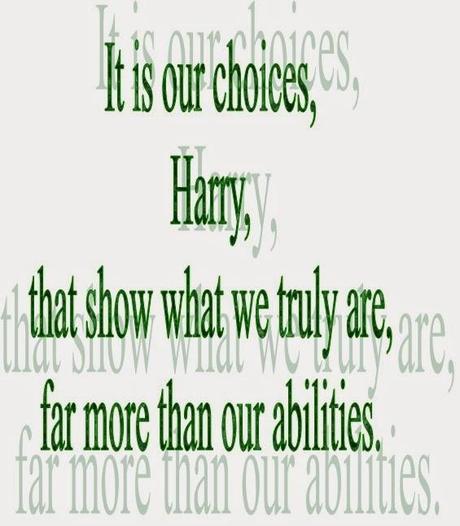 10. His eyes are as green as a fresh pickled toad,




     His hair is as dark as a blackboard.




     I wish he was mine, he's really divine,




     The hero who conquered the Dark Lord.



11. Oh, Potter, you rotter, oh, what have you done,
     You're killing off students, you think it's good fun
My favorite lines from  - Harry Potter and The Philosopher's Stone
This is how I felt after I read -
Harry Potter and The Philosopher's Stone
Harry Potter and The Chamber Of Secret