Chicken chops has been popping like mushrooms recently here in Manila. No doubt, the craze is just as awesome as it taste! Chicken chops is a favorite among Taiwanese where it originated. Basically, it is a flattened, boneless chicken fried to perfection and smothered with flavorings! Who would resist for such an awesome treat? Luckily for us Filipinos, we can now enjoy this tasty treat!
Hoho Chicken Chops

is one of the few first who opened up here in Philippines. They started out as a take-out stall along Masangkay Street, Manila and has now renovated with full furnishings of seats with tables. It is located in front of St. Stephen High School, also located near several schools like Manila Hope Christian School, Chiang Kai Shek College and more, making their location perfect for students after school!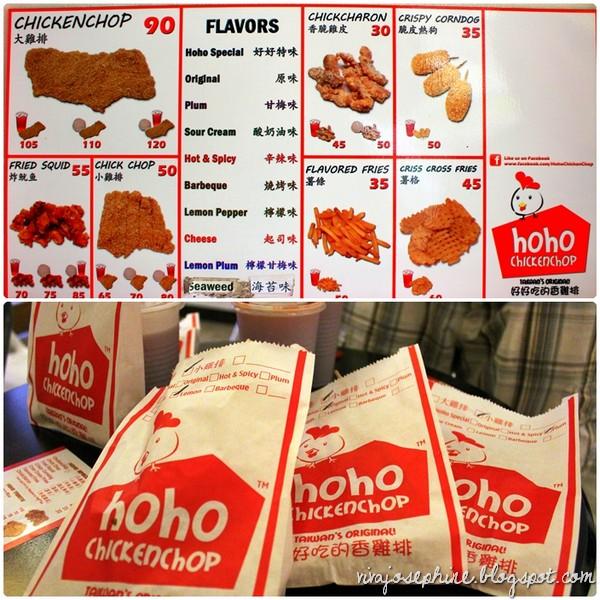 Their chicken chop costs

Php50 for half size

and

Php90 for a whole size

. You have your variety of flavors to choose from to add a little zest to your chops:
Hoho Special (with fresh basil leaves)

Original

Plum (my favorite!)

Sour Cream

Hot and Spicy

Barbecue

Lemon Pepper 

Cheese

Lemon Plum

Seaweed
Or you can be the master of the chops by mixing different flavors of your choice! However you want it, they'll be glad to make it for you!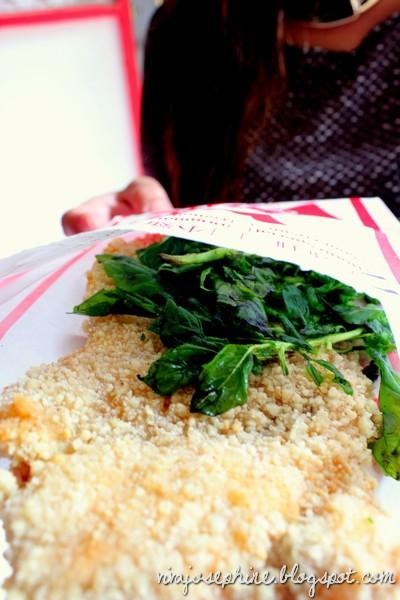 Hoho Special
They also offer
Crispy Corndogs | Php35
and
Fried Squid | Php55
, flavored to your desire as well!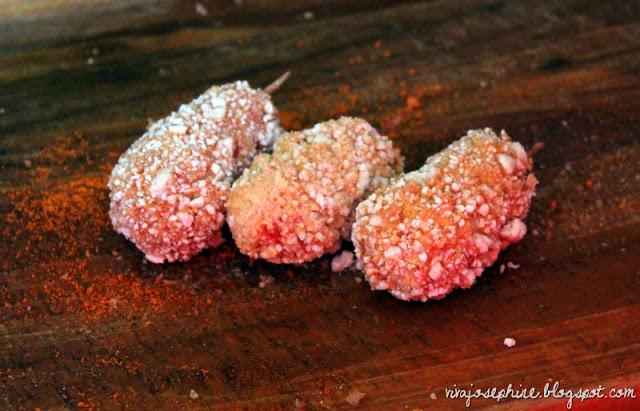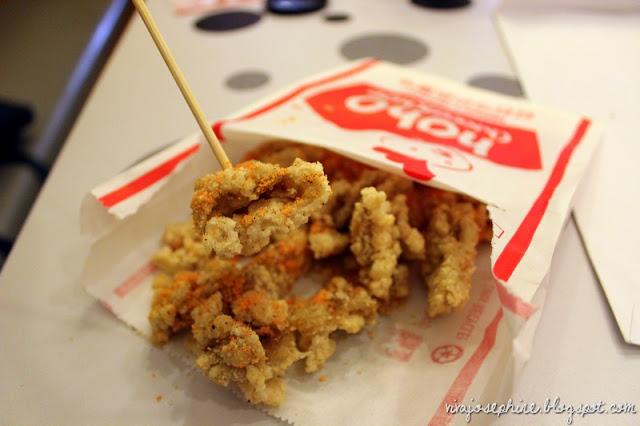 Whenever you're around the area, be sure to drop by at Hoho Chicken Chops and have a bite of this tasty treat for you and your family!
Hoho Chicken Chops
1208 Masangkay Street, Tondo, ManilaContact No. 425-6716Facebook Page:
HERE