Travis (my boyfriend and other half) has long been perfecting his recipe for what he calls "Hulk Juice." With a name deriving from its Hulk-ish color, this vegetable beverage literally tastes like grass. I don't know how he does it so religiously, honestly. I mean, this stuff actually tastes like the color green, if you can imagine that... and has had it almost every day of the year, only taking holidays and some weekends off, for the past two-three years. Every Monday-Friday, he has his Hulk Juice in a mason jar on hand and ready to be slugged.
Don't get me wrong, there are some exponential benefits to this verdant concoction. The base of the drink is kale, one of the most nutrient-dense foods on the planet. In one jar of Hulk Juice, there's about two days' worth of vegetable servings... And forget about the nutritional benefits, your energy levels skyrocket due to the abundance of nutrients.
I've tried making my own Hulk Juice, but it usually turned out a puke-resembling brownish color and honestly contained more fruit than vegetable. One day my mother, Beth, miraculously found a way to pack all the nutrients of Travis' Hulk Juice without making it taste like rabbit food (sorry, Trav).
Beth's Hulk Juice
You'll need:
1/4 of a pineapple

1/2 lemon

2 stalks of celery

1/2 banana

2 handfuls of grapes

1/4 cucumber

2 large handfuls of kale (we used baby kale, but regular kale is great too)

2 frozen strawberries (fresh are just fine)

a few ice cubes

1/4-1/2 cup of apple juice, depending on taste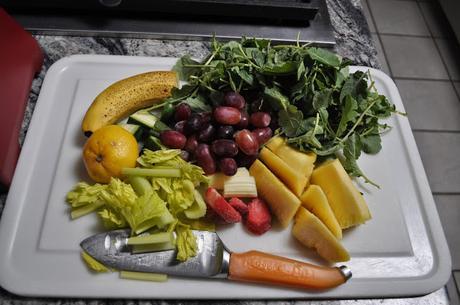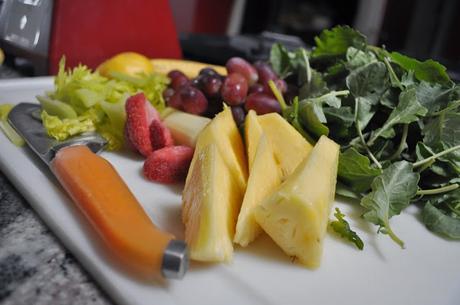 It's quite simple, really. Chop up the celery, cucumber, pineapple and banana. Throw in the pineapple first, then firmly pack down the kale (the blades of the blender may only grab the bottom layer of pineapple if you don't). Then add the other solid ingredients, topping it off with the lemon juice, and a splash of apple juice. Blend and add apple juice to taste.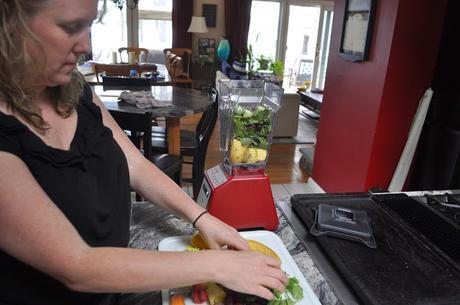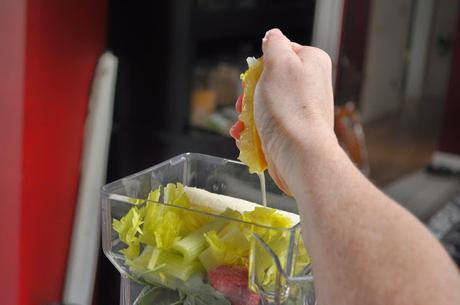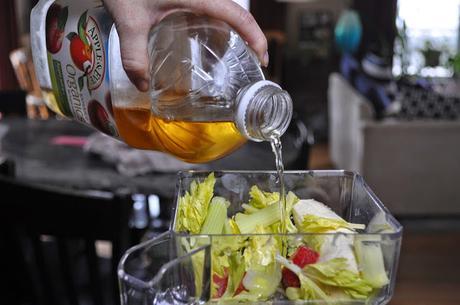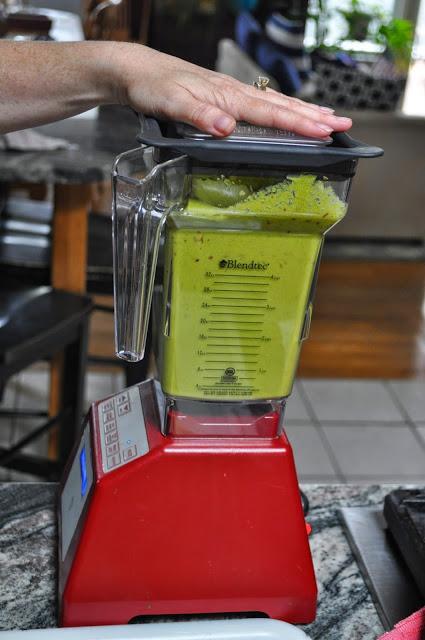 Adding red or green apples is a great addition, but a few of my family members are allergic to uncooked apples so we steer around them.
F
eeds 1-2 people.
For added awesomeness, serve in a mason jar glass and enjoy lakeside.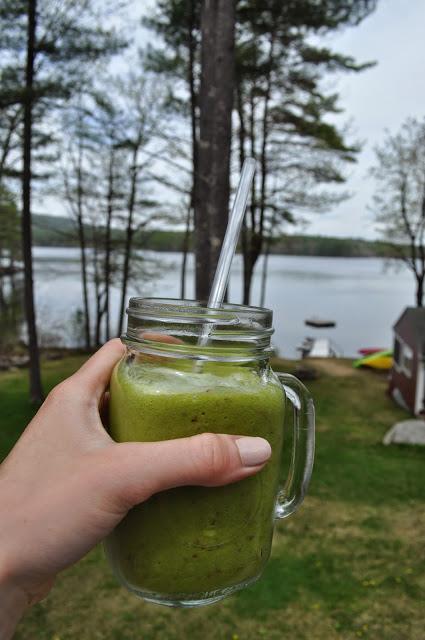 Thank you for reading! For questions/comments
you can contact me
and don't forget to

'like'

 A

Dancer's Days on Facebook
and
follow the Pinterest Board
!
Rhiannon Pelletier -