It's 20 years ago today since the death of Freddie Mercury, the flamboyant character who gave us Beelzebub with a devil in a sideboard (Bohemian Rhapsody), who 'rocked us' and Wembley Stadium at Live Aid and who gave us that iconic hoovering in a plastic mini skirt mo-ment in the 'I want to break free' video.
Freddie died in the beautiful Swiss city of Montreux on the banks of Lake Geneva. I am lucky enough to have friends who live in the hills overlooking Montreux. It's my 'Easy Jet' destination of choice.
Freddie is remembered in Montreux with a beautiful bronze statue which looks out across the lake, punching the air - still performing.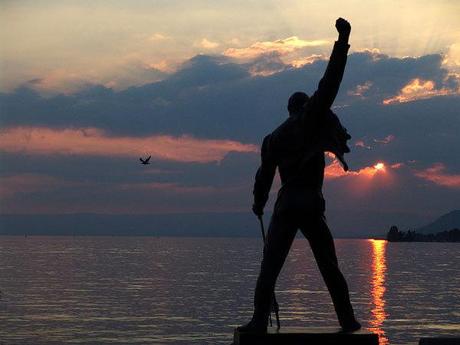 Whenever I visit Montreux, I always go and give him a little rub - he's usually covered with flowers and people's memories.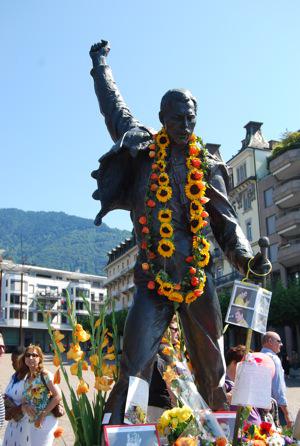 If you do nothing else today then watch this and remember Freddie - the man who inspired a whole generation of cross dressers!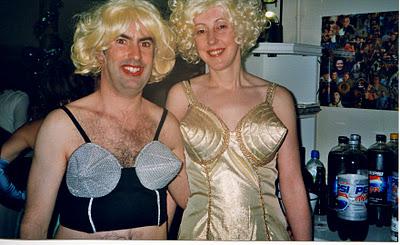 My husband is the blond!
It's strange but it's true
I can't get over the way you love me like you do
But I have to be sure
When I walk out that door
Oh how I want to be free baby
Oh how I want to be free
Oh how I want to break free