Last Wednesday, my older sister, Tasha, has
officially
tied the knot.
First of all, I had no idea about the wedding other than the one happening in December. I knew about it only when I came home for sembreak. 
Ate 
told me that it was only for formality (so there's no need for huge celebration). Apparently, the church no longer allows couples to wed without presenting a marriage certificate.
On October 31st, our mayor was still out of town so I figured that the wedding would no longer push through and would perhaps be moved to another date. We attended mass for the feast day of Our Lady of the Most Holy Rosary.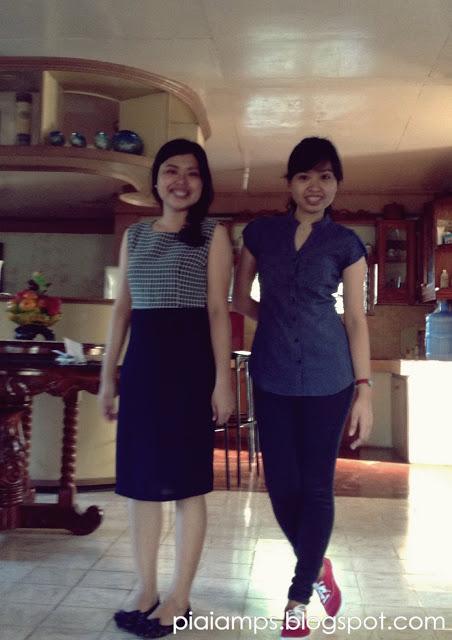 However, right before the procession, 
ate 
left and told us that the mayor has already arrived. My younger sister and I still joined in the procession until the end.
Before heading home, we passed by our grandmother's because I needed to change my underwear haha. 
Nanay
 then told us that we should go to the town hall to witness 
ate's 
civil wedding. But I was too tired wearing my shoes so I forced younger sis to come home with me, and when we got there, my cousin told us that papa was at the wedding too. So, I immediately wore my slippers, snatched the camera and walked to the town hall.
When we came into the mayor's reception area, they told us that rite has already begun. My aunts were there and a few staff. Mama Grace instructed me to go inside the office and take pictures. I hesitated at first because, 
yun nga, 
the ceremony has started.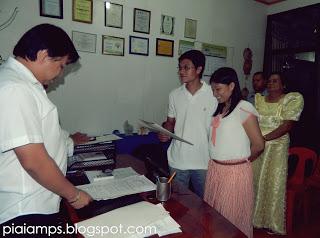 Before the "I dos", the couple was reminded of their duties and advised them on struggles that they may encounter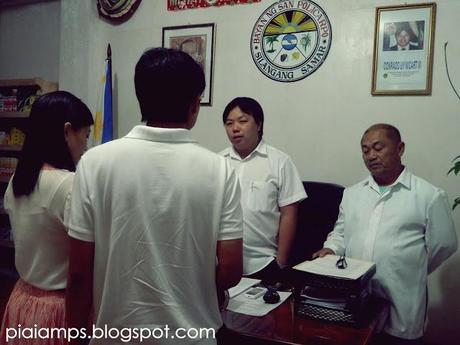 Mayor Conrado Uy Nicart III officiated the ceremony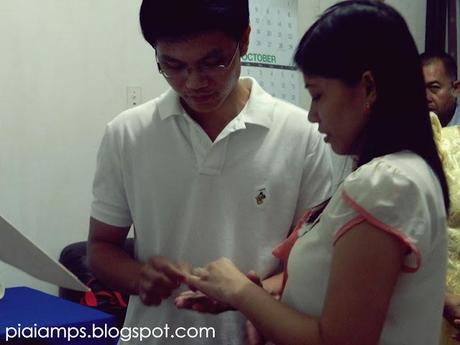 Put a ring on it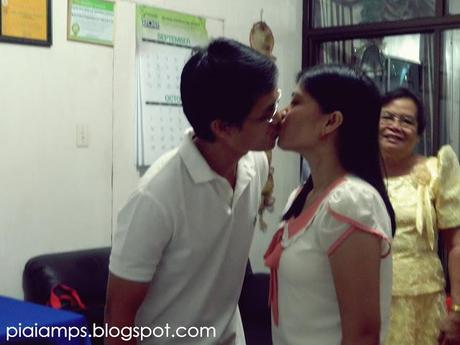 It's official!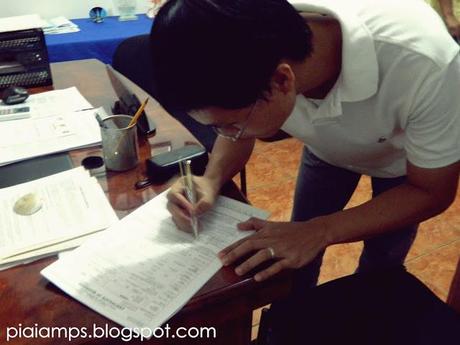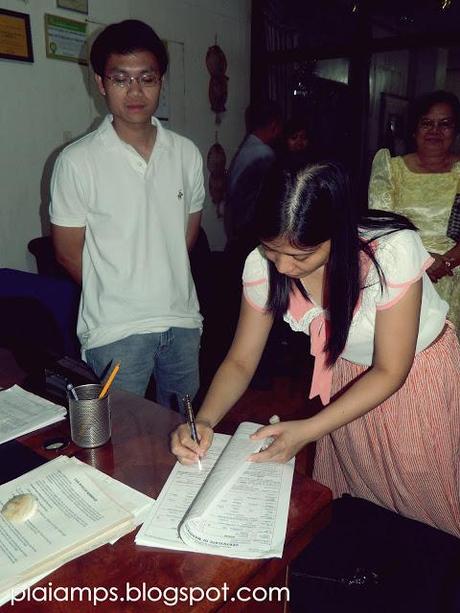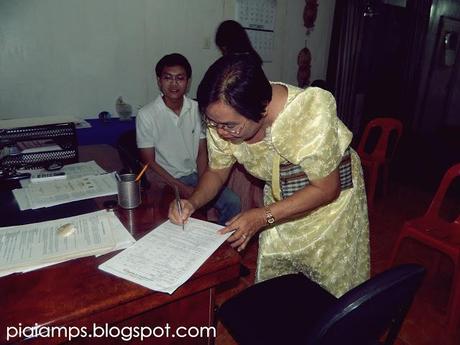 Ninang Editha Morallos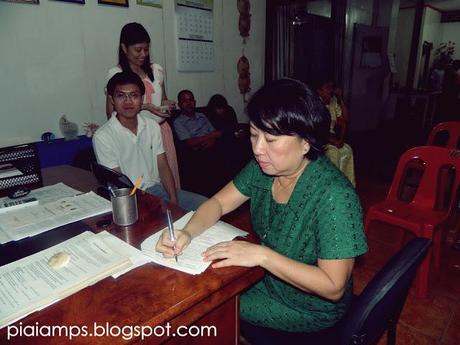 Ninang Thelma Uy Nicart
After the rite, a small food was prepared at the reception area. The adults went on talking about the alumni homecoming held the other day (might post it here) and politics so we did a little pictorial.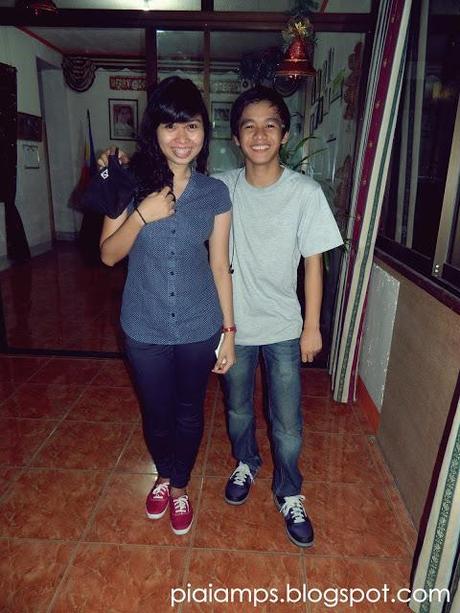 Younger sis Magali and cousin Rex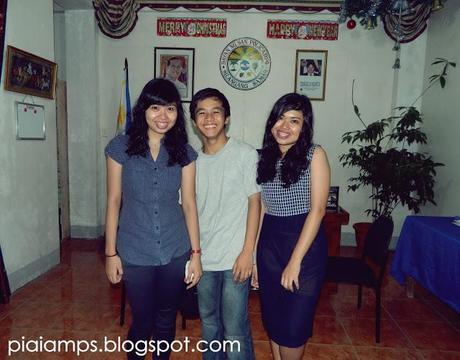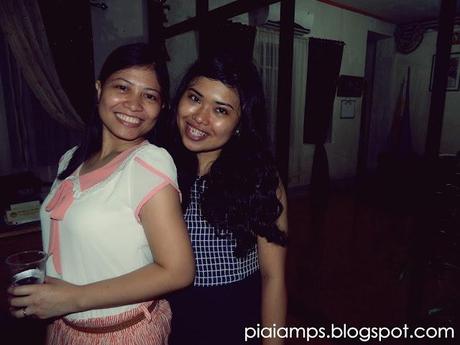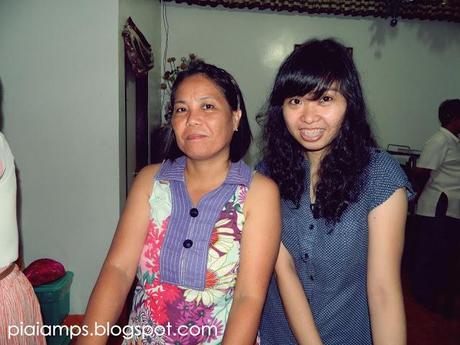 Momee and Maga
Newly-wed with parents
My sister's wedding has long been overdue because she had to finish her residency training in Manila. And now that it has ended, I'm just excited for the future!
Congratulations to you two! I know it was only for formality but somehow I felt really glad and excited all throughout. I don't mind
na
you not telling me about this (and I was a mess and it was nighttime already) because I'm so happy for both of you!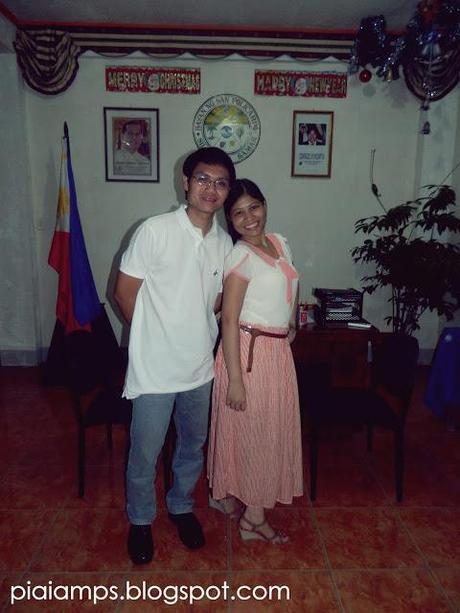 I can't wait for the church wedding, and my dress!
x