Assalamu Alaikum Everyone!
How's everybody is doing right now? Me? Well, alhamdulillah, I'm doing okay, tempted to give up but still here fighting and trying to find a reason to live (*sounds ungrateful ME here). Anyway, my new entry has something to do with not giving up and pursuing your dreams. Though this life is kinda tough, we have to move on and seek our way out to success. Whenever I feel so down and that tempting feeling to break-out comes, I just look up into successful people and try to draw out inspirations from them. 
Below, are my personal-favorite successful young women below their 30's who made it through the social media by sharing and expressing  their thoughts, ideas, passions and dreams to the whole wide world. By doing so, they gained recognition from the netizens of the world which will you can see through the number of their page 'likes' in any social media. 
1.
Ollie -
An Indonesian, Muslim writer & entrepreneur.  At 20 something, she has written 25 books already since 2004. She's an IT graduate, that explains why she's on building #Startups and one of it is nulisbuku.com, an online self-publishing. She also owns a hijab fashion label which she called Salsabeela following her online name in her
blog
 and
twitter
. Most of all she love books, travelling, fashion and herself. I just want to be like her, adventurous enough to try on to new things, travel the world and meet different kinds of people. Yet, this girl is religiously bound by her faith, which makes her even more likable. We are so alike in many ways, and I can see myself through her. Maybe because we shared the same zodiac sign- Gemini, for she was born on June 11 and me on June 12, it's just that, in different years. LOL! This girl is actually living 'my' dreams.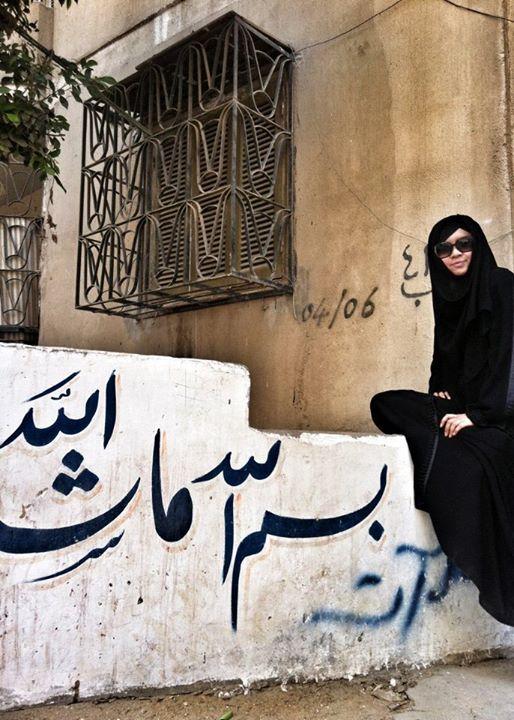 Ollie in Egypt
2.
Noor Tagouri  
- A 19-year-old college student turns first Muslim hijabi anchorwoman and journalist in America. Then, Noor talks passionately about her dream and goal of shadowing some popular journalists over her
Youtube videos
. She want to break barriers and stereotypes by becoming the first Hijabi anchorwoman or talk show host on American television. She was just a relatively unknown entity on Facebook who posted a picture of herself sitting at the presenter's desk at ABC News, and in unexpected turn of events she has become somewhat a celebrity, with nearly 7,000 subscribers to her official Facebook page. 
Being a journalist by the way was one of my childhood dreams and until now my hidden passion and talent. Just saying...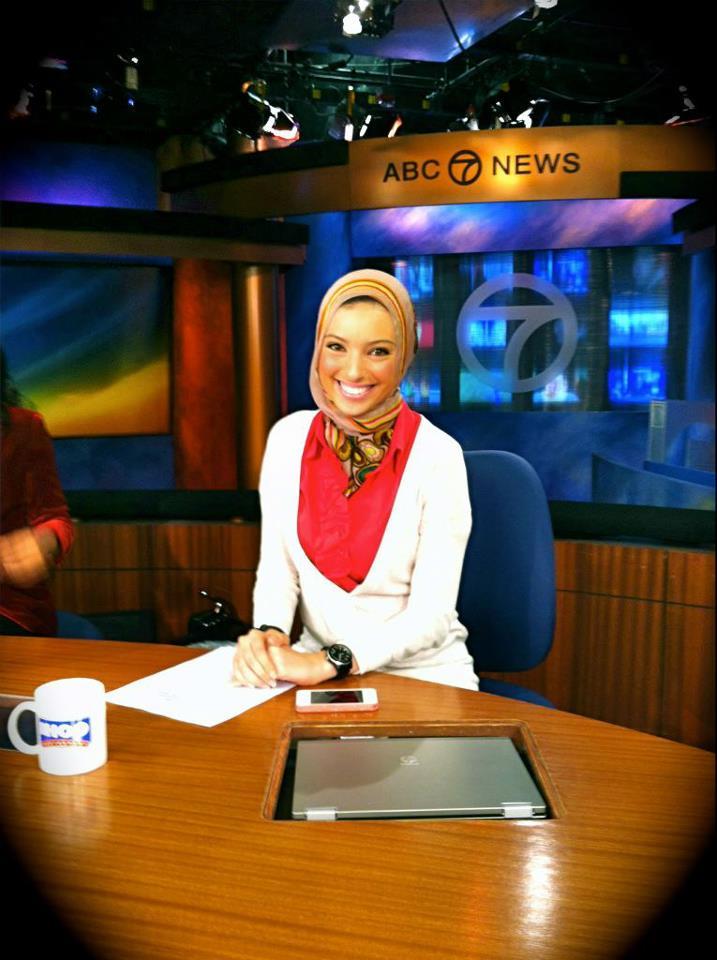 "If your family disagrees with your career choices, prove to them that you'll be successful by being persistent. Lose sleep, don't eat, but never give up.Show your dedication." - Noor Tagouri
3.
Amena -
An Indian-born British Muslim woman who has 69,000 and something
Youtube
subscribers with nearly 21 million video hits. She started filming her first hijab tutorial video out-of-doing-nothing after giving birth,  last 3 years ago, which marks her identity in the social media. Then it was followed by make-up & outfit/fashion tutorial, Islamic thoughts, feminism, baby products review etc. Apparently, this lady is more of like a mother and a housewife but 'not' the typical one for she chose to share her way in terms of motherhood. She is not that kind of, when left in the house, stresses her way out in managing the family-home, instead she finds a creative way in home-managing and further sharing it through the social media. She is a super-loving mother of two who preferred not to show her kids' face over her videos or pages for some good reason. Currently, she owns an online store named
Pearl-Daisy
 which was eventually created after posting and giving hijab fashion tutorials to her million viewers worldwide. When I become a mother, I want to be just like her. =)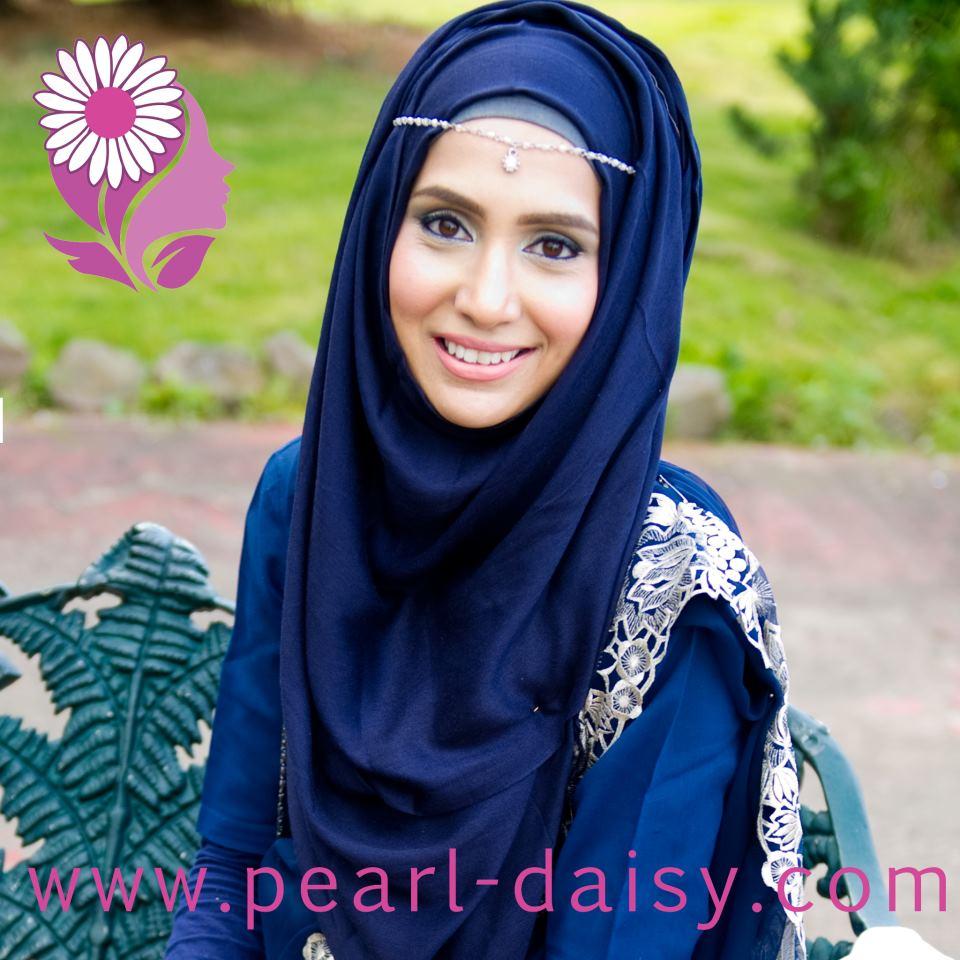 4. Yasmin Mogahed -
Another young Muslim woman, and a Public Figure who hits 80, 000 likes in her 
Facebook
 page.
(
Yasmin Mogahed received her B.S. Degree in Psychology and her Masters in Journalism and Mass Communications from the University of Wisconsin-Madison. After completing her graduate work, she taught Islamic Studies and worked as a writing instructor for Cardinal Stritch University, and a staff columnist for the Islam section of InFocus News. Currently she's a freelance writer and international speaker. She also hosts Serenity, her show on One Legacy Radio and maintains her website,
yasminmogahed.com
.)
This young lad compiled her writings into a book called 
Reclaim Your Heart,
which
 was intended to help readers protect their most prized possession -- the heart -- and live in this life without allowing this life to own them. Yasmin, since then, became an influential Islamic preacher especially for young women like 'me' who thinks that this life is so unfair and worthless and so I am. Her book is something to ponder on because it is something that will develop our spirituality and which will bring us closer to Allah, in sha Allah.