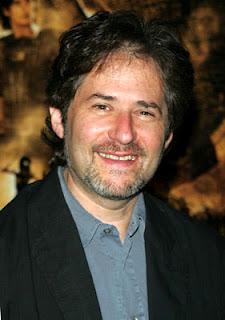 One of my favorite things to do is adding my favorite movies to my collection 'cause for one it's what I do best, collect things or memories, looking at them I see my life, I made history and what I collected are the proof of that. One of the latest addition to my movie collection is
Bicentennial Man
starring
Robin Williams
, a movie that tells the story of a robot who through years turns into a man in love with a human being. This movie explores issues such as  humanity, slavery, prejudice, maturity, intellectual freedom, conformity, sex and love. This is one of the best movies there is, is filled with warmth and genuine emotions. 
I just wanted to refresh my memory with a few scenes from the movie but as always I ended up watching it till the end.
The movie score is one thing that made me love this movie even more, it was so peaceful and so masterly placed to amplify the genuine emotions you get savoring each seconds of this true amazing work of art. 
Listening to the score I couldn't help but wonder that I've heard it before or at least something similar, it sounded so familiar, wondered if it has the same composer as for the score from
A Beautiful Mind
, and once again, my intuition did not disappoint, I was right and looking at the biography of James Horner, the man responsible for the music score of
Bicentennial Man
I was pleasantly surprised that these are the only movies he composed music for. Man, this composer is truly a music genius, one like we never saw before, unique and genuine, a composer that manages with movie to come up with something new and truly beautiful, a man that surpasses his own best works. 
At a certain moment in the movie I was listening to something I knew I heard before and it took only a few seconds to realize that it was one of
Celine Dion
's best songs ever -
Then You Look At Me
. 
If you didn't already know, James Horner is the composer behind the music score for Titanic including the amazing melody for
My Heart Will Go On
which
Celine Dion
(again) sang beautifully, for which later he received two Oscars. Overall, he was nominated by the
Academy Awards
ten times (won twice).
Other notable works of his are the music scores for
Star Trek II: The Wrath of Khan, Star Trek III: The Search for Spock, Cocoon, An American Tail
(Oscar Nominee),
Aliens
(Golden Globe & Oscar Nominee),
Apollo 13
(Oscar nominee),
Casper, The Mask of Zorro, Deep Impact, The Perfect Storm, A Beautiful Mind
(Golden Globe & Oscar Nominee),
The Four Feathers, Troy, Flightplan, Avatar
(Golden Globe, BAFTA & Oscar Nominee) and for the upcoming movie
The Amazing Spider-Man
.
Did you know all this ?
Who are your favorite music composers ?