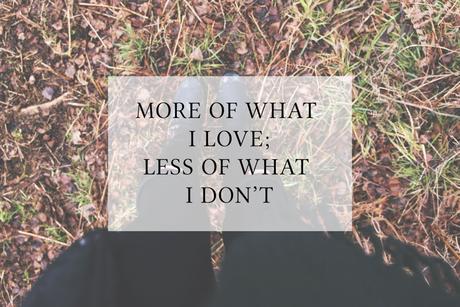 Okay January, where on earth did you go?
I know we say it year in, year out, but how quickly did January go!? How are we about to move into the second month of the year already? It feels like five minutes ago I was eating mince pies till I felt sick and spending days on end in my PJs.
Despite how quickly it's gone, I'd say it's been a good month in terms of starting new challenges and carrying on those pesky New Year's resolutions. I shared a few of my own New Year's resolutionsand so far so good! I've continued to exercise five days a week, I'm eating healthier than ever before and I've started making the effort to cook healthy, nutritious meals from scratch. I used my own tips on my blog post on how to avoid January blues and have made sure that I've created time to enjoy alone and with loved ones and focus on the positive things in my life right now.
Here's a few of the things that have made me happy and put a smile on my face this January:
- Fantastic Beasts and Where to Find Them - the book
- A lunch date at Wagamama (my favourite if anyone is trying to get on my good side) with my favourite lady Emma, who I am so grateful to have in my life. Thank you for listening to me have a moan and then making me pinky promise *that's definitely still a thing* that we will visit India.
- Talking to really inspiring, knowledgable customers at work who are really in tune with organic eating and leading a healthy lifestyle. Especially thanks to the guy who introduced 'Baobab' into my life - I'm enjoying that
- Fitness. From running, to going to gym classes, to a slow yoga practice on my own
- Hygge!This book is perfect for anyone wanting a read
- Taking my Grannie and Grandad out for a meal for Grannie's birthday celebration
- Wedding preparation with my best friend Danni - 7 months to go!
- Lots of giggles and lots of gnocchi with Emma & Kiran
- An 11 mile run!
- Cooking one hell of a spicy curry for Emma and only being able to eat it with copious amount of natural yogurt and mango chutney - I tried
- Entering the Silverstone Half Marathon...!
- Cooking a yummy butterbean and spinach curry for Ellie and catching up with life
- Chai quinoa breakfast bowl - I cannot possibly begin to explain how tasty this is, just make it. Recipe is . All I can say is thank you Elle, you've made my mornings on my day off just that little bit more exciting!
- A late night viewing of Trainspotting 2 - cracking film! Choose life.
- Emma cooking the most delicious sweet potato and salmon dinner
- A morning walk alone in the woods, camera in hand
- A good week for sales at work (sorry, I had to get a boring work one in there somewhere)
- My first full month back as being a pescatarian/vegetarian and learning more and more about what I believe in.
I've proven to myself this month that it's really good to have a notebook with you or a notes section open in your phone to write down the positive moments throughout the month so that you can look back and remember the smaller, more meaningful times that you may not have remembered otherwise. I'll be doing the same in February and hopefully you can join me too.
Happy February ladies & gents!