कभी हम उनको कभी अपने घर को देखते हैं ! Kabhi Hum Unko Kabhi Apne Ghar Ko Dekhte Hain. - Mirza Ghalib 
Like many of Ghalib poetry this too is related to longing for love. Separation from beloved keep him waiting for her letters or any news from her but she is indifferent to his pathetic state. Here is a translation of this famous Ghalib ghazal second couplet of which is very common among the masses. For detailed interpretation of this poem :
Woh Aaye Hamare Ghar Mein
.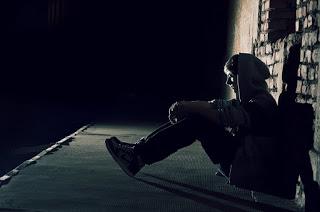 ये जो हम हिज्र में दिवार-ओ-दर को देखते हैं,कभी सबा को कभी नामाबर को देखते हैं।
Ye Jo Hum Hijr Mein Diwar-O-Dar Ko Dekhte Hain,Kabhi Saba Ko Kabhi Namabar Ko Dekhte Hain.
What I see on walls & doors in separation from my heart-bearer,
sometimes I look for zephyr & sometimes for a letter-carrier.
वो आए घर में हमारे ख़ुदा की कुदरत है,कभी हम उनको कभी अपने घर को देखते हैं।
Wo Aaye Ghar Mein Hamare Khuda Ki Kudrat Hai,Kabhi Hum Unko Kabhi Apne Ghar Ko Dekhte Hain.
It's god's miracle that she came to my house,
Sometimes I see her and sometimes my house.
नज़र लगे न कहीं उसके दस्त-ओ-बाज़ू को,ये लोग क्यों मेरे ज़ख्म-ऐ-जिगर को देखते हैं।
Nazar Lage Na Kahin Uske Dast-O-Bazu Ko,Ye Log Kyun Mere Zakhm-Ae-Jigar Ko Dekhte Hain.
Evil eyes on her hands & arms should not impart,
why these people see at wounds of my heart. 
तेरे जवाहिर-ए-तर्फ़-ए-कुलाः को क्या देखें,हम ओज-ए-तला-ए-लाल-ओ-गौहर को देखते हैं।
Tere Jawahir-Ae-Tarf-Ae-Kula Ku Kya Dekhen,Hum Auj-Ae-Tala-Ae-Lal-O-Gauhar Ko Dekhte Hain.
Why I see jewels on facets in your crown over your curls,
I see the position of fortune on your diamonds and pearls.
Here is this ghazal sung by Lata Mangeshkar.